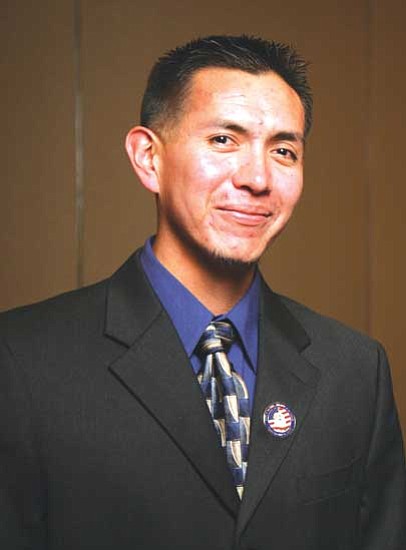 Originally Published: December 1, 2009 12:43 p.m.
FLAGSTAFF, Ariz. - Daniel Brown, an elementary education major from Ganado, was one of 16 graduating seniors to be awarded the prestigious Gold Axe Award from Northern Arizona University at a Nov. 17 ceremony in Flagstaff.
Brown is a graduate of Ganado High School and was recognized for his contributions to the university in the areas of academic performance, leadership and service to the NAU community.
The tradition of the Gold Axe Award dates back to 1933, a year after the student body adopted the axe as the symbol for Lumberjack athletics. It was then that NAU began awarding small gold axe pins to outstanding members of the student body. To this day, the gold axe pin is considered the official emblem of the Associated Students of NAU and is presented to recognize students' outstanding achievement and distinguished service to the university and the greater community.
More than 2,200 NAU seniors and graduate students will be conferred with their bachelor's, master's and doctoral degrees at graduation ceremonies to be held Dec. 11.
For more information or to watch a Webcast of the graduation events, visit
www.nau.edu/registrar/graduation.