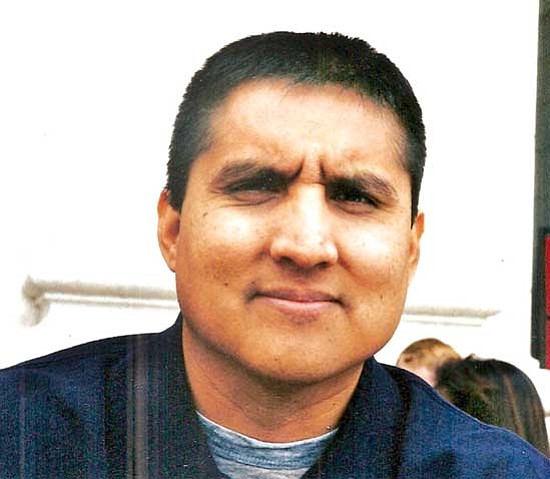 Originally Published: December 1, 2009 3:04 p.m.
Michael Homer Blatchford, 51, of Tuba City passed away Nov. 28. Mike devoted his life to helping others with his work as co-founder and executive director of ASSIST! to Independence, a non-profit Native American owned and operated independent living center.
Mike was a true inspiration to everyone he met through his advocacy work for Native Americans with disabilities across America. His own disability did not hinder his commitment to enrich other lives. He was a lifelong and die-hard Denver Broncos fan, a fry bread fanatic, enjoyed the abundant love of two families and truly loved life. Mike was also dedicated to visiting every tribal casino across the U.S. and Canada. He was preceded in death by his parents, Paul and Loretta Blatchford, and his sister Pauletta Tsosie.
Mike is survived by his life partner, ElizaBeth Pifer; daughter Maria Blatchford Bird; sisters Rosita Tippeconnic, Jenevieve Blatchford, Shirl Snyder, Teresa James, Pearl Lameman and Shannon Folgheraiter; mother Nancy Folgheraiter; brothers Ed Folgheraiter and Gordan Folgheraiter; one grandson, Jaden Bird; and many nieces and nephews.
A public service will be held today in Flagstaff. Burial will be held Dec. 3 in Tall Mountain. For information contact Jason Bird at (480) 295-9728.
In leiu of flowers, the family requests that donations be made to ASSIST! to Independence; P.O. Box 4133; Tuba City AZ 86045.
Donations to the family may be made to the "Michael H. Blatchford Memorial Fund" at Wells Fargo Bank.
More like this story