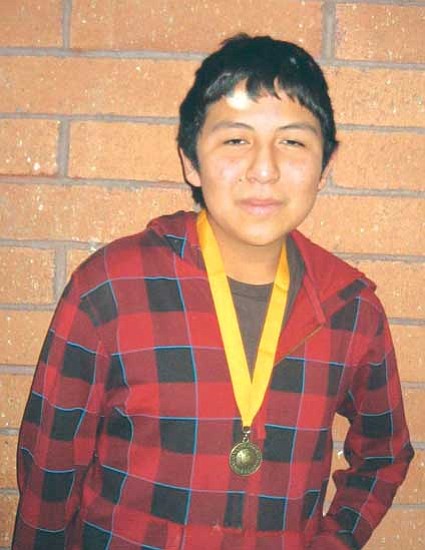 Originally Published: April 14, 2009 3:32 p.m.
Kenard Dillon, an eighth grade student at Tuba City Junior High School placed second at the State National Geographic Bee held April 3 at Arizona State University. This is the second time that Kenard has placed second at this event. He placed second last year at the state competition in Tucson. He is the son of Maxine Sandoval and the grandson of the late Merrill Sandoval, Navajo Code talker.
Other participants included Runner-Up Ryan Moran (eighth grade), Vedele Manymules (eighth grade), third place and Gary Werito (seventh grade), fourth place.
The National Geographic Society is one of the world's largest non-profit scientific and educational organizations. Founded in 1888 to "increase and diffuse geographic knowledge," the Society works to inspire people to care about the planet.