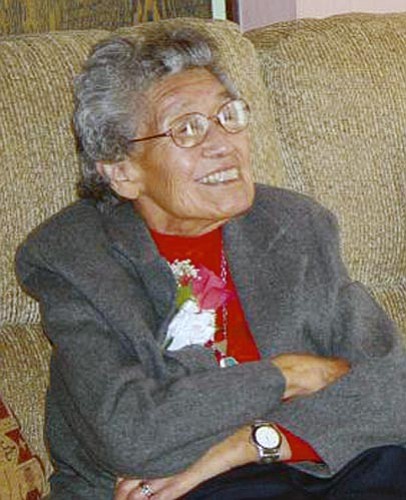 Originally Published: July 8, 2008 10:06 a.m.
The family of Mary Dodge Hodgins reports that Mary passed away in Farmington, N.M. on Sunday, June 22, 2008.
Hodgins was born in 1925 to Charles Dodge and Nahpa Hunt Dodge from Toadlena, N.M. They were soon stricken with tuberculosis. Before their passing, suitable homes were found for their children and Mary, at age 3, was given to BIA educators Jesse and Earnest Wohlenberg in the late 1920s. Mary was formally adopted and traveled with her new parents to Busby-Rosebud, Mont. and Peach Springs-Valentine, Ariz.
Hodgins graduated from Kingman High School in 1943 and later attended Arizona State University in the mid 1950s and studied Home Economics. Hodgins was married in 1958 and the newly married couple was first stationed at Hotevilla on the Hopi Reservation.
Hodgkins served with her husband, who was the principal of Second Mesa Day School from 1959 to 1982. Today she is still remembered for providing wonderful dinner parties for Second Mesa Day School staff and friends as well as numerous activities that were provided for the children attending SMDS.
Christmas events were always huge celebrations as Mary rose early with her husband on holiday mornings to bake turkeys and all the trimmings for local families.
Mary will be missed and always remembered for her wonderful smile and homemaking skills.
She is survived by her husband, Wellesley Hodgins, along with two sons and their wives, L. Bruce Hodgins and Rita Alexander Hodgins of Flagstaff and David J. Hodgins and Olivia Still Hodgins of Farmington, N.M.
A memorial service was held in Farmington on Friday, June 27, 2008.
Condolences can be sent to Wellesley Hodgins at The Bridge, 1091 W. Murray Drive, Apt. 211, Farmington, NM 87401.
More like this story