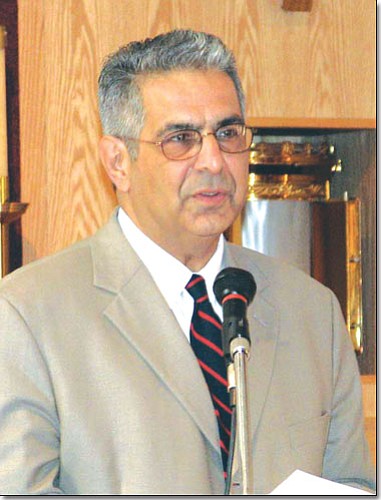 Originally Published: August 26, 2008 3:03 p.m.
ST. MICHAELS, Ariz. - St. Michael Indian School is pleased to welcome Thomas Sorci, who was selected to serve as the school's new high school principal. Sorci replaces Al Sye, who was principal for the past two years.
A graduate of Kingston High School in Kingston, N.Y., Sorci earned his bachelor's degree in religion and Native American studies from Dartmouth College and holds a master's degree in linguistics from the University of Colorado. He has nearly completed a doctorate at Penn State University in Educational Leadership.
Sorci taught linguistics and English as a Second Language (ESL) for four years at Diné College, where he also served as Director of Special Services. He was assistant director of "A Better Chance" (ABC) and recruited students from the Navajo Nation to attend independent schools in the Northeast. For nine years he was counselor for Native American students at Northfield Mount Hermon School in Massachusetts. He has worked in the field of education for more than 30 years.
"It is an honor to be named principal at St. Michael High School because of its long-standing commitment to excellence in education and its importance to the Navajo Nation. I am looking forward to an exciting and productive school year," said Sorci.