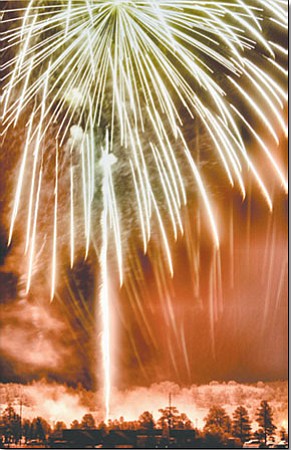 Originally Published: August 26, 2008 2:56 p.m.
For the second time this year, the Valle-Wood Volunteer Fire Department in Valle will offer an evening of fun Saturday starting at 6 p.m. Valle is located at the junction of highways 180 and 64.
A barbecue dinner will be served at 6 p.m. A raffle, music and dancing will begin at 7 p.m. and fireworks will light up the sky at 9 p.m. Enjoy live music by Jim DeBlois and The Spokes. Ten dollars covers admission and donations will be accepted.
Donations and proceeds will benefit the VWVFD, who responds to fires and rescue calls, as well as dozens of Grand Canyon visitor vehicle accident in their service area. Over five million visitors per year travel VWVFD's service area. The department serves the community in more ways than just fighting fires through various outreach programs such as providing firewood for the needy, elderly, disabled and handicapped.
For more information, contact VWVFD Capt. William Collins at (928) 380-0445.
More like this story