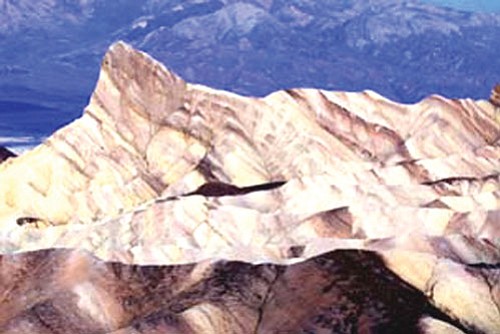 Originally Published: August 26, 2008 3:17 p.m.
FLAGSTAFF, Ariz. -  The Arboretum at Flagstaff is pleased to announce a photographic exhibit by Sedona professional photographer Rick Daley. The exhibit runs from now until Oct. 31.
Daley's nature photographs have been exhibited at the Center for Fine Art Photography, the Washington (D.C.) Gallery of Photography, the Los Angeles Center for Digital Arts, the Color III International Exhibition, the Sedona Arts Center, Texas Tech University and other exhibits and galleries. His photographs have recently been selected by the National Parks Association (one of just 14) to be used to promote the conservation of America's public lands in 2008-2009 and by Photographer's Forum magazine for its 2008 annual print edition.
Daley, an ecologist by training, photographs on the Colorado Plateau, the western United States, and throughout the world. He teaches photography though the Sedona Arts Center and with private students. His next workshop in Sedona is Photography Just for the Zen of it! (Sept. 13-14, Sedona Arts Center), and he will be teaching a week long workshop on Creative Landscape Photography in the San Juan Islands (Washington State) at the Coupeville Arts Center (Sept. 29-Oct. 3).
For more information call (928) 774-1442 ex. 101 or visit www.thearb.org.
The Arboretum is a botanical garden, research center, and nature preserve dedicated to educating the public about the plants and plant communities of the Colorado Plateau. It is located four miles south of Route 66 on scenic Woody Mountain Road in west Flagstaff.