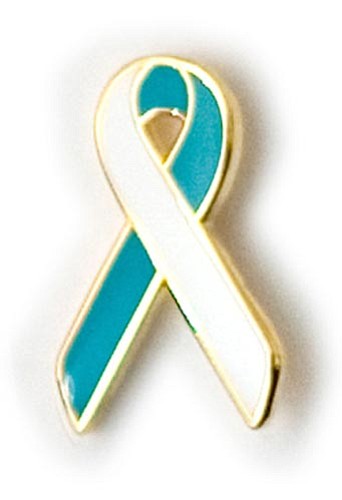 Originally Published: August 19, 2008 7:07 p.m.
Cervical cancer can be a health problem for young women of all races, backgrounds, and lifestyles. In 2004, almost 12,000 women in the U.S. were told they had cervical cancer. Cervical cancer can often be treated and cured if found early, and with a new vaccine available for young women, a lot of cervical cancers can be prevented. It is important to get tested for cervical cancer because six out of 10 cervical cancers are found in women who have never had a Pap test or have not been tested in the past five years. There is also a new vaccine (Human Papilloma Virus (HPV) vaccine) for young women that may help prevent cervical cancer. To learn more about cervical cancer, the HPV vaccine, and why it is important for women to get screened for the disease, read on.
What is cervical cancer?
Cancer is a disease where cells in the body grow out of control. Cancer is always named for the part of the body where it starts, even if it spreads to other body parts later. The cervix is the lower, narrow end of the uterus. The uterus (also known as the womb) is where a baby grows when a woman is pregnant. The cervix connects the upper part of the uterus to the vagina (the birth canal). When cancer starts in the cervix, it is called cervical cancer.
Why should I be concerned about cervical cancer?
Cervical cancer is a disease that can be very serious and in severe cases can be fatal. However, it is a disease that you can help prevent. Cervical cancer happens when normal cells in the cervix change into cancer cells. This normally takes several years to happen, but it can also happen in a very short period of time. The good news is that there are ways to help prevent cervical cancer. By getting regular Pap tests and pelvic exams, your health care provider can find and treat the changing cells before they turn into cancer. By receiving the HPV vaccine, you may also decrease your risk for getting cervical cancer by up to 70 percent.
What raises a woman's chance of getting cervical cancer?
Doctors cannot always explain why one woman gets cervical cancer and another does not. However, we do know that a woman with certain risk factors may be more likely than others to develop cervical cancer. A risk factor is something that may increase the chance of developing a disease. These risk factors may act together to increase the risk even more.
Studies have found the following may increase the risk of cervical cancer:
Human papilloma-viruses (HPVs): Almost all cervical cancers are caused by HPV infection. HPV is a group of viruses that can infect the cervix. HPV infections are very common. These viruses can be passed from person to person through sexual contact. Some types of HPV can cause changes to cells in the cervix. These changes can lead to genital warts, cancer, and other problems. You are more likely to get HPV if you started having sex at an early age, or if you or your partner has had sex with several others. However, any woman who has ever had sex is at risk for HPV.
Lack of regular Pap tests: Cervical cancer is more common among women who do not have regular Pap tests. The Pap test helps doctors find cervical changes before they become cancer. Not following up with your doctor when your Pap test result is not normal.
Weakened immune system (the body's natural defense system): Women with HIV (the virus that causes AIDS) infection or who take drugs that make it hard for your body to fight off infection have a higher risk of developing cervical cancer.
Age: Cancer of the cervix is most often found in women over the age of 40.
Smoking
Women who think they may be at risk for cancer of the cervix should discuss this concern with their health care provider.
Human Papilloma Virus (HPV) Vaccine
The HPV vaccine (Gardisil) is a new vaccine that is available for young women between the ages of nine and 26 years of age. HPV is a virus that has over 40 different strains. Of these, four cause 70 percent of cervical cancers in the U.S. and 90 percent of genital warts. The HPV vaccine protects young women from infection by these four types of HPV. The vaccine is a three-shot series that is given over six months or longer. The vaccine will not work unless all three shots are given. If we can prevent women getting infected with these strains of HPV, we can prevent them from getting most cervical cancer. This is the first vaccine we have that helps prevent an infection that increases the chance of getting a specific kind of cancer!
Screening
Having an exam by your doctor to check for cervical changes before there are symptoms is very important. This is called screening. Screening can help the doctor find abnormal cells before cancer develops. Finding and treating abnormal cells can prevent most cervical cancer. Also, screening can help find cancer early, when treatment is more likely to work.
Doctors recommend that women help reduce their risk of cervical cancer by having regular Pap tests. A Pap test (sometimes called Pap smear) is a simple test used to look at cervical cells. The Pap test is one of the best cancer screening tests available.
You should start getting regular Pap tests at age 21, or within three years of the first time you have sex - whichever happens first. It is also important for you to continue to get a Pap test regularly - even if you think you are too old to have a child, or are not having sex anymore. (And you still need to have a Pap test even after you receive the three HPV shots.)
Women should talk with their doctor about when they should begin having Pap tests and how often to have them. This is especially important for women who are at higher risk of getting cervical cancer.
Symptoms
Early on, cervical cancer usually does not cause signs and symptoms. That is why screening and finding any abnormal cells early (when you feel fine) is important.
When the cancer gets worse, women may notice one or more of these symptoms:
• Abnormal vaginal bleeding
• Vaginal bleeding between regular menstrual periods
• Vaginal bleeding after sexual intercourse, douching, or a pelvic exam
• Menstrual periods that last longer and are heavier than before
• Vaginal bleeding after menopause
• More vaginal discharge than usual
• Pelvic pain
• Pain during sexual intercourse
These symptoms are not always due to cancer. Infections or other health problems may also cause these symptoms. Only a doctor can tell for sure. A woman with any of these symptoms should tell her doctor right away so that problems can be looked into and treated as early as possible.
How can I prevent cervical cancer?
See your doctor regularly for a Pap test that can find cervical changes
• Follow up with your doctor if your Pap test results are not normal.
• Get the HPV vaccines if you are a female between 9-26 years of age
• Don't smoke.
• Use condoms during sex. (Condom use has been associated with a lower rate of cervical cancer.)
• Limit your number of sexual partners.
Where can I learn more about cervical cancer?
The National Cancer Institute (NCI) is the federal government's authority on cervical cancer. Contact them at 800-4-CANCER (800-422-6237) or go to www.cancer.gov/cancerinfo/wyntk/cervix for more information.
To schedule an appointment for a Pap test or to speak with your doctor about the HPV vaccine, please contact Tuba City Regional Health Care Corporation (TCRHCC) Women's Clinic at (928) 283-2460.