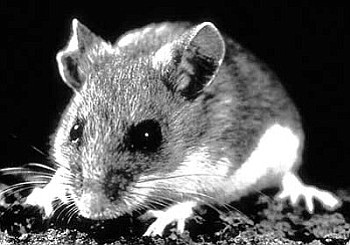 Originally Published: April 15, 2008 6:38 p.m.
The Hopi Tribe and Indian Health Service health officials want to remind the public about the danger of exposure to rodents, including when cleaning buildings that rodents have occupied. Some wild rodents can carry the hantavirus. This virus can be shed in rodent droppings and urine. If someone is exposed to or improperly cleans up rodent droppings, rodent urine, or a dead rodent, he or she can breathe in the hantavirus. If someone breathes in the hantavirus, he or she can get hantavirus pulmonary syndrome (HPS), a rare but very serious disease.
In 2006 Arizona had a record number (13) of HPS cases. Five of the 13 cases were fatal. Eight of the 13 cases occurred in northern Arizona. In 2007, there were 2 cases of HPS in Arizona, both of which were fatal. Both cases lived in rural areas, and one case occurred in Apache County.
Since HPS was identified in Arizona in 1992 there have been 59 HPS cases. Nineteen (about 32 percent) of the cases have been fatal.
Hantavirus Pulmonary Syndrome usually begins with flu-like symptoms (fever, severe muscle aches, fatigue) and, after just a few days, may lead to having a hard time breathing as the lungs begin to fill with fluid. If a person gets HPS, he or she will feel sick 1 to 5 weeks after they were around mice or rats that carried the hantavirus.
The rodent most commonly associated with hantavirus is the deer mouse. Several similar species of wild mice also can carry the virus. Deer mice are typically gray or brown on top, with white undersides. Their tails are also gray/brown on top and white on the underside. Deer mice are common in northern Arizona.
In the United States, there has never been a case in which a person with HPS has given the disease to another person. Transmission of HPS to health care workers and family members of HPS patients has not occurred.
The following guidance should be used to reduce the risk of exposure to hantavirus:
Proper clean-up methods:
? When rodent droppings or nests are found in or around any building, spray them liberally with a household disinfectant and allow it to soak for at least 15 minutes. Use disinfectants that kill viruses, such as Lysol®, or a solution of one-part household bleach mixed with nine parts water.
? After disinfecting, wear rubber gloves and clean up the droppings with disposable materials such as paper towels, rags, or mops.
? Seal all materials, droppings, or nests in double bags and dispose of them in the trash.
? Do not clean the droppings or nests by sweeping, brushing, or vacuuming, since these methods stir up dust and increase the chance of inhaling the virus.
? When cleaning a building that has been closed and unoccupied for a long period (weeks or months), ventilate the building by opening doors and windows for at least 30 minutes before beginning any work. Use cross ventilation if possible. Leave the area during the airing-out period. The ventilation helps to remove viral particles from the air inside the structure.
Rodent-proof your home:
? Prevent rodents from entering your home by plugging or sealing all holes and gaps to the outside greater than ¼-inch in size. Use steel wool, thick wire screen, metal flashing, or cement to seal any holes or gaps.
? Eliminate or reduce rodent shelter around the home by removing outdoor junk and clutter, and by moving woodpiles, lumber, hay bales, etc. as far away from the house as possible.
? Keep grass or weeds around the house trimmed.
? Do not make food easily available to rodents. For example, do not leave pet food in dishes, and dispose of trash in trash cans with tight-fitting lids.
? Wash dirty dishes promptly, and clean up spilled food immediately. Store bulk grains and animal feed in rodent-proof containers.
Rodent control:
? If you have rodents in your home, use spring-loaded "snap" traps in areas where the rodents or their droppings have been observed. Peanut butter and/or oats are good baits for the traps. The traps should be checked regularly for any captured rodents.
? When rodents are captured in a trap, you should spray the dead rodent and the trap liberally with a disinfectant, such as Lysol® or a solution of one-part household bleach mixed with nine parts water. Allow the disinfectant to soak for at least 15 minutes.
? After disinfecting, wear rubber gloves and place the rodent (and the trap, if it will not be reused) in double plastic bags, seal the bags, and dispose in the trash.
? After disinfection, a snap trap can be reused if desired.
? In areas above 4,500 feet in elevation, any dead rodents and rodent nests should be sprayed with a pesticide that is effective against fleas before disinfecting or handling them. This is done to prevent flea bites and possible exposure to another disease, namely plague.
For more information about hantavirus, contact Herman Honanie, Director, Office of Health Services, Hopi Tribe, (928) 734-3401 or Amanda Parris, Environmental Health Officer, Office of Environmental Health and Engineering, Keams Canyon Service, (928) 737-6283.