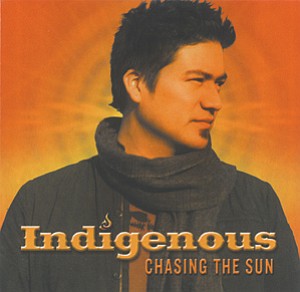 Originally Published: July 6, 2006 9:09 p.m.
FLAGSTAFF — Indigenous rocked the house June 22 at Flagstaff's Orpheum Theater — perhaps even more than usual due to the stunning opening performance by Arizona blues band Sir Harrison and the Blues Kings.
Harrison (Diné, from Gray Mountain) set the atmosphere with soul-drenching blues and carried the crowd of more than 400 into oblivion where they couldn't help but to beg for more.
His funky electric guitar grabbed the feet of the Orpheum guests as they flooded the dance floor and even those who planned to save their energy for the main act couldn't help but to groove.
Harrison schooled the audience in blues, but gave props to the headlining band Indigenous.
"I've been waiting my entire life to open for these guys," said Harrison.
After giving his lesson in true blues, Harrison popped a guitar string and returned to the stage at the call of the audience to conclude "Sexy Mother Lover" with only four.
With the arrival of Indigenous, a gruff and sultry air was brought to the theater.
Lead singer and guitarist, Mato Nanji, proved his recent vocal focus with strong, unparalleled signature tones and depth of a canyon.
However, bassist, Pte Nanji, and drummer, Michael Bland, added equal energy and intensity as the trio virtually transforming the Orpheum into their very own sanctuary of blues.
The band truly showcased their unique skill by focusing on the music of their newly released album "Chasing the Sun." As the band performed the introductory song on their new disc, "Runaway," quickly followed by "Leaving," Indigenous proved that they had enough blues power to rock anyone's little world.
Originally from the Nakota Tribe of South Dakota, Mato provided evidence of his recent statement, "[I]t doesn't matter what race you are…. Everybody's indigenous," when describing the band's appeal, not only to Native American people, but all audiences.
The large crowd gathered to see and hear Indigenous was comprised of many cultures — there to share the same favorite colors, the blues.
For more information visit www.sirharrisonblues.com or www.indigenousmusic.net