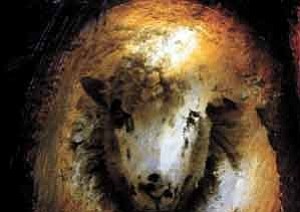 Originally Published: February 1, 2006 4 a.m.
FLAGSTAFF --The artwork of a new generation of Native American artists from reservation schools is featured in the Museum of Northern Arizona's newest exhibit, Native American Youth Art (NAYA), opening Friday, Feb. 17 and running through Sunday, March 26.
During NAYA's second year, six Saturday Morning Programs add cultural enrichment through workshops for school children. The public is invited to meet the artists and teachers at a free Closing Ceremony on March 26.
About the exhibit
More than 100 selected drawings, paintings, and 3-D work from eleven schools across the Colorado Plateau are on display, sharing with visitors the talent and inspiration of students and teachers living in this region. NAYA is produced in association with Flagstaff's Youth Celebrate Art and Culture Month.
This exhibit enlivens a long-standing tradition of fostering emerging Native American youth art and exhibiting their work that was begun in 1931 by Museum co-founder Mary-Russell Ferrell Colton. Today, MNA continues to support native youth art by encouraging students to hone their skills in the contemporary expression of traditional art forms and encouraging teachers to bring out the best in their students.
Each student has written a story to accompany their artwork. Theses stories and a map showing each school's location give the work a greater sense of identity and place, and give non-Native visitors the opportunity to learn about native people and art of the Colorado Plateau.
Saturday programs
The following workshops for school children are scheduled on Saturday morinings:
¥ Feb. 18 -- 10--11 a.m., Goat in the Rug Puppet Show with craft, pre-K throught hird grade, $3.
¥ Feb. 25 -- 10 a.m.--noon, Polaroid and Emulsion Transfer Workshop, Flagstaff Arts and Leadership Academy, instructor Janeece Henes, ages 12 and up, $6.
¥ March 11 --10 a.m.--noon, Pottery Workshop, ages 10 and up, $6.
¥ March 18 --10 a.m.--noon, Rock Art Workshop, ages 10 and up, $6.
¥ March 25 --10 a.m.--noon, Honoring Museum Co-founder Mary-Russell Ferrell Colton's 117th Birthday, 10 a.m.--noon, drawing workshop with Joella Jean Mahoney, ages 10 and up, $6; 12:30--1:30 p.m., "The Life of Mary-Russell Ferrell Colton" by Susan Deaver Olberding included in Museum admission.
¥ Sunday, March 26 -- 1-4 p.m., NAYA Exhibit Closing Celebration Reception, entertainment, and refreshments, free.
Pre-registration is required, as only 20 spaces are available per class. To register contact Anne Doyle at 928/774-5211, ext. 275 or adoyle@mna.mus.az.us. Workshop fees vary. Accompanying adult is free.
Closing ceremony
NAYA provides a public forum for reservation school children and their Flagstaff peers to establish connections, with each other and communities beyond their own. On Sunday, March 26 from 1--4 p.m., a free Closing Ceremony reception with cultural entertainment and refreshments will offer a chance to meet the exhibit artists and teachers. Ribbons and awards will be given to winners that day.
Eleven schools and twelve art teachers participating in NAYA: Chinle High School in Chinle, art instructor Caren Coor; Ganado High School in Ganado, AZ--art instructor Beth Olsen; Hopi Day School in Kykotsmovi, art instructor Pat Natseway; Hotevilla Bacavi Community School in Hotevilla, art instructor Pat Natseway; Kayenta Middle School in Kayenta, art instructor Mike Franklin; Many Farms High School in Many Farms, art instructor Terry Lietz; Moenkopi Day School in Tuba City, art instructor Georgina Badoni; Pinon High School in Pinon, art instructor Carol Bennally; Tuba City High School in Tuba City, art instructors Richard and Cedric Dawavendewa; Wide Ruins Community School in Chambers,art instructor Marti McQuade; and Zuni High School in Zuni, N.M., art instructor Herrin Othole
About Mary-Russell
Showing children's artwork as a tradition began in 1931 with the first of Mary-Russell Ferrell Colton's Junior Art Shows. This original exhibit was open to all schools in the northern half of the state, including Indian schools. Prizes were awarded for various categories.
In 1947, the exhibit format was changed and Indian schools became the only schools eligible. She based all such endeavors on her premise, "Éart education is a basic necessity, not a mere cultural frill." In designing art programs to which school children would respond with enthusiasm, her concern was to "teach the child to seeÉA thorough art education, starting when we are very young, is of the greatest benefit to every human being. We do not have to wait to see whether our child has talent--that is not at all the point. It does not matter what career he or she may adopt in later life; training in art appreciation means an increased ability to see beauty in the world about you and a facility for creating things with your hands; these things are a great asset and add immensely to our joy in lifeÉwe unconsciously carry our acquired knowledge of form, color, and composition into our everyday lives."
About MNA
The Museum of Northern Arizona seeks to inspire love and responsibility for the beauty and diversity of the Colorado Plateau. It is located three miles north of historic downtown Flagstaff on Hwy. 180. The Museum is open daily from 9 a.m. to 5 p.m. Admission is $5/adult, $4/senior, $3/student, $2/child (7--17), and always free to members. For more information about NAYA and MNA, call 928-774-5213 or visit www.musnaz.org.