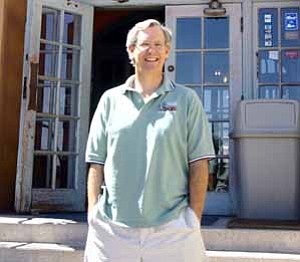 Originally Published: November 16, 2005 4 a.m.
Winslow has a new mayor after last Tuesday's recall election.
Allan Affeldt defeated Jim Boles 1,032 or 56.27 percent of votes to 753 or 41.06 percent. Write-in candidate Robert Carr received 41 or 2.24 percent of votes while other write-ins totaled eight or .44 percent of the votes cast.
Judy Howell was defeated by Stephanie Lugo, 961 or 54.82 percent of the votes to 777 or 44.32 percent. Fifteen write-in votes were received, representing .86 percent of votes cast.
Winslow has two precincts in which 3,288 voters are registered. A total of 1,836 or 55.84 percent votes were cast of the 3,288.
Affeldt and Lugo will be sworn into office prior to the Nov. 22 City Council meeting.
More like this story