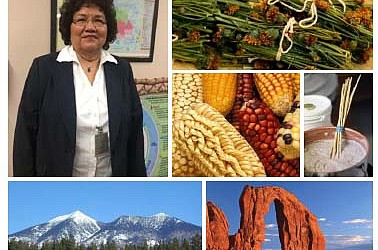 Native Americans for Community Action's (NACA) Lasting Indigenous Family Enrichment presented "Healthy Living in Today's World through Navajo Traditions," by Ursula Knoki-Wilson Feb. 11 at Puente de Hozho Elementary School Gym in Flagstaff.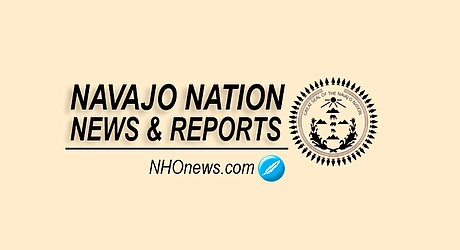 The Navajo Nation has filed to intervene in a rate case for one of Arizona's largest utilities as it seeks ways to make up for the loss of coal revenue and develop renewable energy projects.
Navajo Nation President Jonathan Nez testified on Capitol Hill Feb. 12 in support of scholarship funding for tribal schools, in addition to other budget priorities.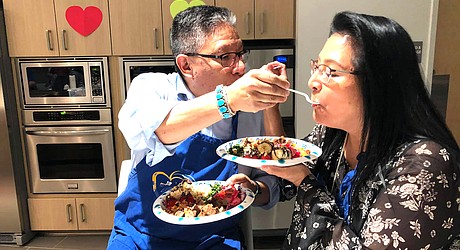 Navajo Nation Vice President Myron Lizer and Second Lady Dottie Lizer were joined by others for a couples cooking class at Tséhootsooí Medical Center's Nihi Dine'é Bá Wellness Center in Fort Defiance, Arizona Feb. 12.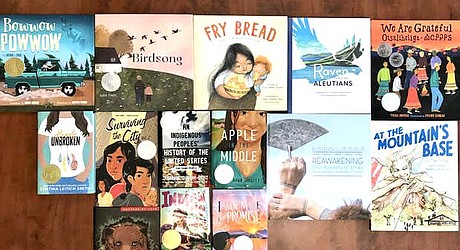 "Hearts Unbroken," "Bowwow Powwow" and "Indian No More" have a better reason to be placed on your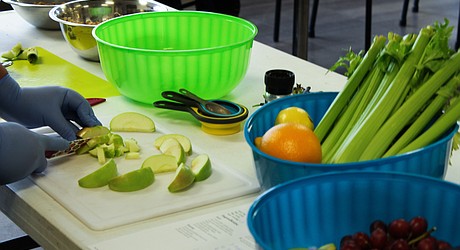 Cooking equipment at the ready, Mallory Smith stands before a table loaded with fresh greens, nuts and fruit.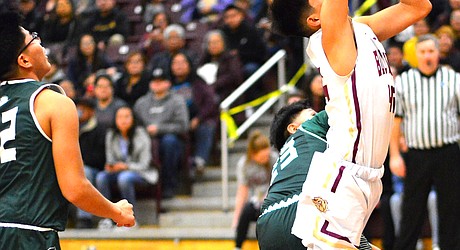 Winslow High School's Zach Wagner has been invited to play basketball for the USA team in Australia.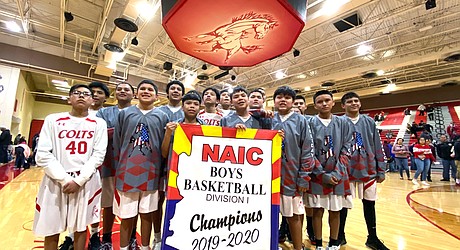 The Kayenta Middle School Boys Basketball team concluded their season with an impressive 19-1 overall record and as champions of the Northern Arizona Interscholastic Conference (NAIC) defeating Chinle Jr. High School with a score of 45-43.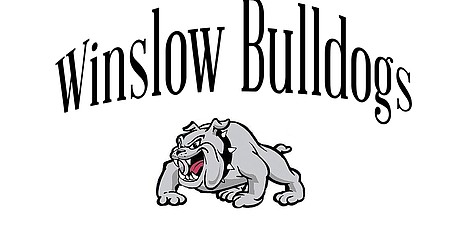 The Winslow Bulldogs and Snowflake Lobos both are in the top eight seeds of the boys' state 3A Conference State Basketball Tournament and will not play until Feb. 22 at home.
Winslow Rotary, First Methodist Church and St. Mary's Food Bank in Winslow distributed food Feb. 13.
Mobl Recycling in Winslow was paying 35 cents a pound for plastic bottles and 75 cents a pound for aluminum, as of Feb. 15.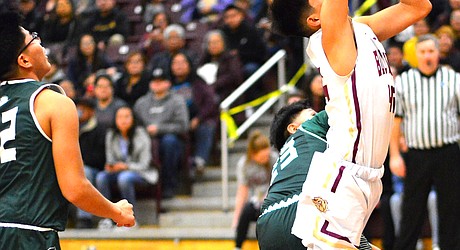 Winslow High School's Zach Wagner has been invited to play basketball for the USA team in Australia.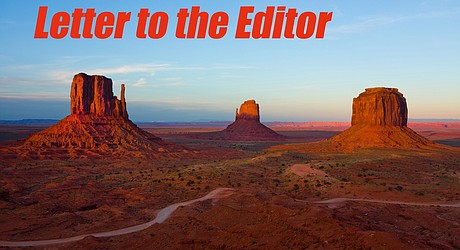 Last Thursday, Jan. 23, two friends (one from Tucson and the other from Ithaca, New York) and I drove from the South Rim of the Grand Canyon to Chinle to see the boy's varsity basketball game against the Tuba City Warriors.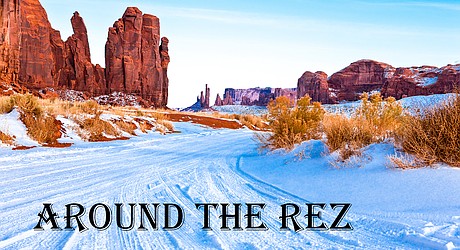 Upcoming news and events on and around the Hopi and Navajo reservations.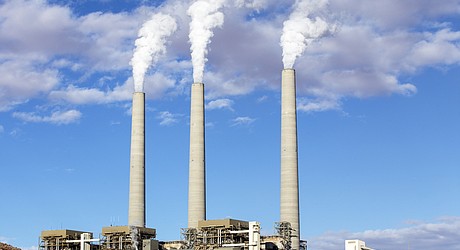 As we began 2020, the first of the four-phase decommissioning process of Navajo Generating Station was under way and on schedule.
The following aviation stories are from the wildland firefighters who serve and protect Indian Country throughout our great nation. (Courtesy of the National Interagency Fire Center)