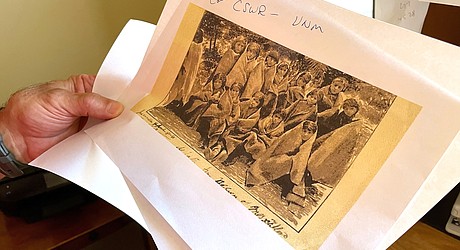 A first-of-its-kind federal study of Native American boarding schools that for over a century sought to assimilate Indigenous children into white society has identified more than 400 such schools that were supported by the U.S. government and more than 50 associated burial sites, a figure that could grow exponentially as research continues.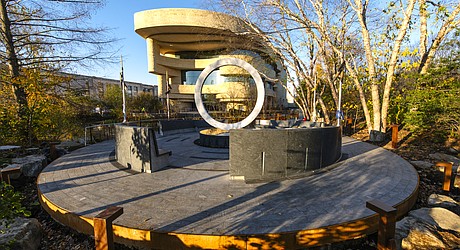 The Smithsonian's National Museum of the American Indian will dedicate the National Native American Veterans Memorial Nov. 11 in Washington D.C.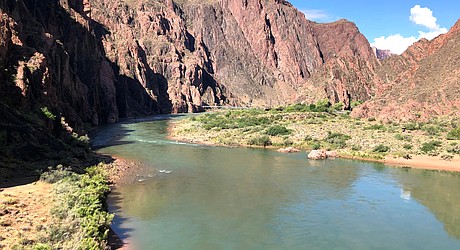 The park has confirmed norovirus from at least one rafting trip. Reported symptoms include nausea, stomach cramping/pain, vomiting and diarrhea.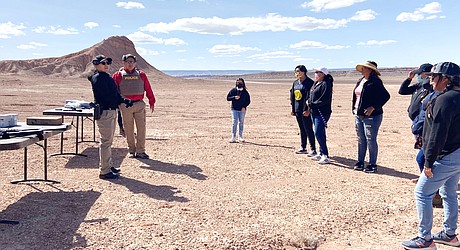 Last week, the Navajo Police Training Academy hosted a certificate ceremony in honor of the first group of women to participate and complete the Lioness Project, the academy's first-ever women's empowerment program.
NightVisions, an exhibit that focuses on comet hunter Carolyn Shoemaker, will open at the Coconino Center for Arts May 21.
She is quiet, with smooth brown skin and long hair that reaches past her thighs.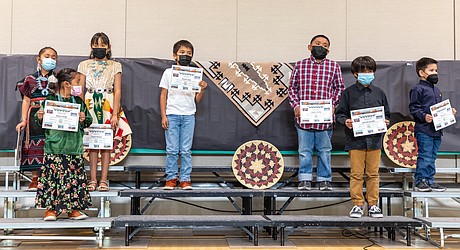 Tuba City Elementary School honored Navajo language students May 12.
Sixty-four volunteers gathered in the wind to clean an estimated 2.75 tons of trash on Tutskwat Oqawtoynani's 2022 April Earth Day Cleanup.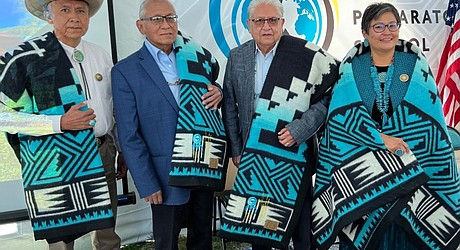 Navajo leaders celebrated 30 years of innovation and leadership at Navajo Preparatory School.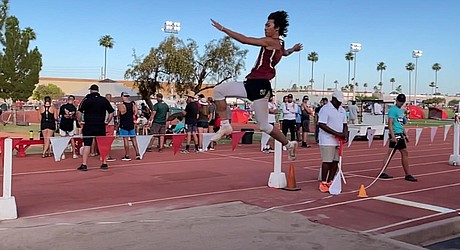 WInslow Bulldog Jett Jue completes his undefeated season by winning with a winning 23'6" jump.
The Sabino Sabercats shut out the Winslow Lady Bulldogs 8-0 in the 3A state championship game held in Tempe May 13, earning their third straight win.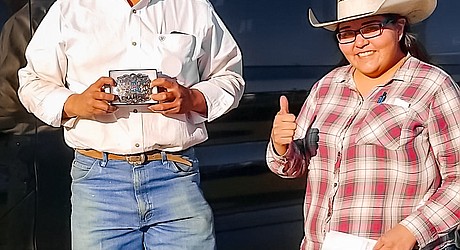 Two Navajo Technical University student-athletes recently qualifying for the College National Finals Rodeo (CNFR).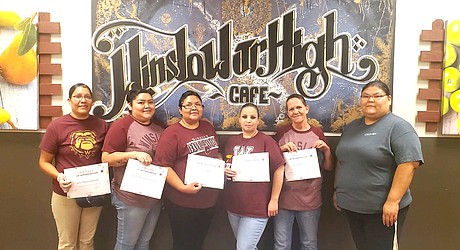 In honor of National Cafeteria Worker's Day. Winslow JR. High School recognized their cafeteria employees.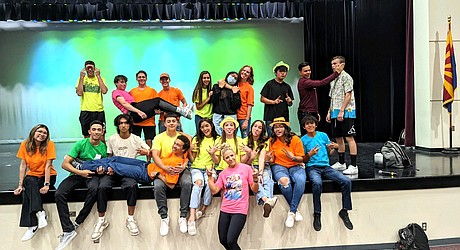 Winslow High School Student Council members brought back tradition by hosting a successful talent show displaying the talents of students and staff members.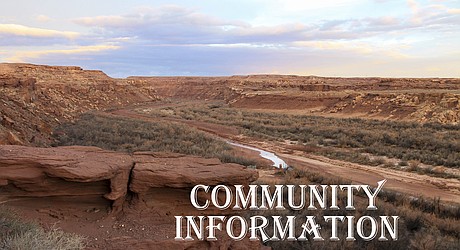 As a member of the Navajo Nation, Asdzaani nishlóó, as a resilient woman, I am on the front lines of the fight to protect Mother Earth, Nihoosdzaan Nihima. Every day, polluting industries seeking to extract resources from these lands bring my ancestral home in New Mexico under threat.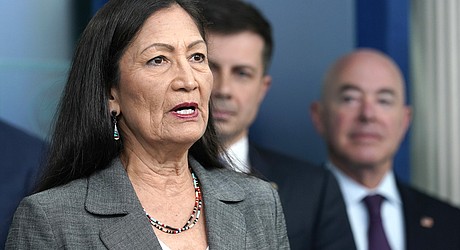 Two other dams — on the Fort Apache Reservation in Arizona and the Crow Creek Reservation in Montana — will also get a share of the $29 million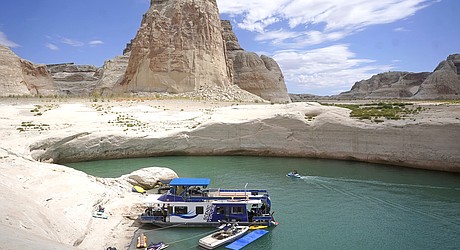 U.S. officials announced what they called extraordinary steps May 3 to keep hundreds of billions of gallons of water stored in a reservoir on the Utah-Arizona line to prevent it from shrinking more amid prolonged drought and climate change.
A federal appeals court has blocked a bid by Rosemont Copper Co. to dig a 6,500-foot wide open pit mine about 30 miles southeast of Tucson.
Former Tohatchi Red Willow Farm Board president and beloved community leader Dorothy Bitsilly, passed away Feb. 23 at the age of 93.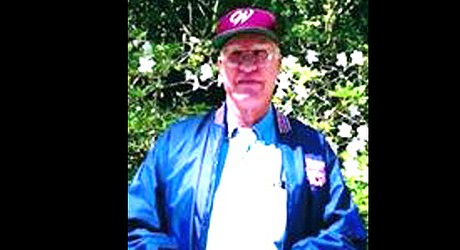 Ralph "Sam" Conner Jr., age 86, passed peacefully at home in Winslow Arizona on January 21, 2022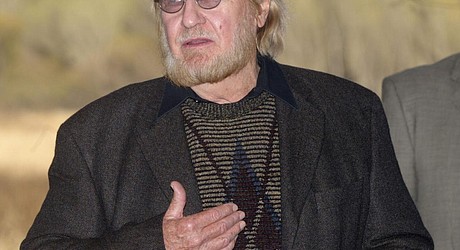 Robert Wick, who guided Wick Communications for nearly six decades, died Thursday.
Introducing the Exploration of Photography! Watch as the Canon Explorers of Light highlight their journey with their chosen mentee. Each photographer conducted their independent research and selected a respective mentee. Their goal is to inspire, motivate, and educate aspiring photographers to share knowledge with others looking to explore photography.