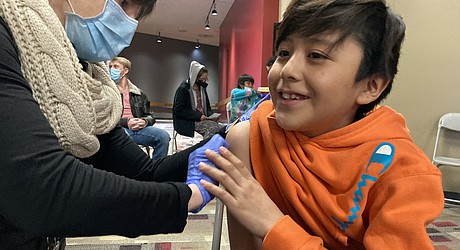 Navajo President Jonathan Nez said the facilities also are working to give out more home testing kits this month while cases are surging.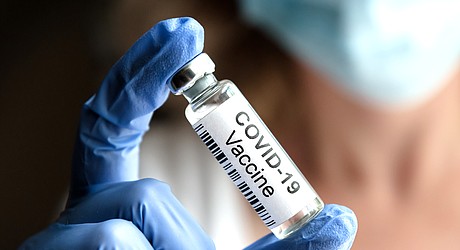 Nez also said tribal health officials have changed how the term "fully vaccinated" is defined by making it two doses of the COVID-19 vaccine plus a booster shot.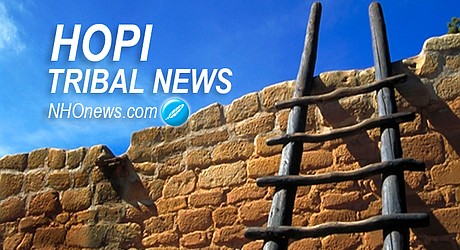 The Hopi Tribe issued a red alert and returned to Phase 2 with modified provisions as latest data from the tribe's Health and Human Services department shows a severe rise in COVID-19 positive cases on the reservation.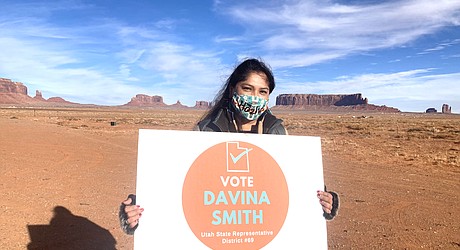 When Davina Smith mounted her horse Oreo on Thursday afternoon, the sun was shining on the iconic, burnt red buttes of Monument Valley, but the wind chill hovered near freezing.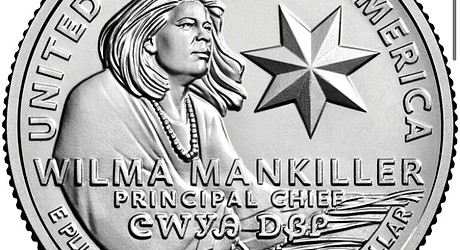 The 24th Navajo Nation Council commends the United States Mint and the American Women Quarters Program for selecting the coin design to include former Cherokee Nation Principal Chief Wilma Mankiller on the United States quarter, which will be in full coin circulation this year.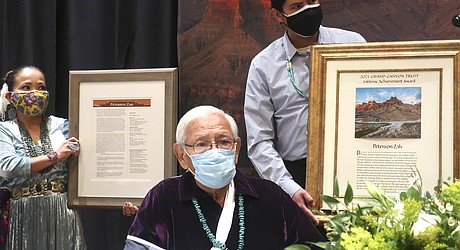 Peterson Zah has never claimed to be an extraordinary Navajo, just a Navajo with extraordinary experiences.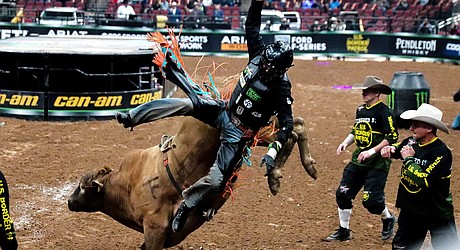 Far from the red rocks of Sedona and the bright lights of Phoenix sits a small college in the heart of the Navajo Nation.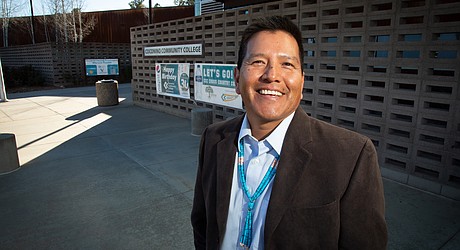 One in five students at Coconino Community College is Native American.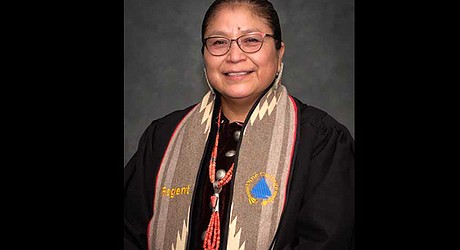 The Coconino County Board of Supervisors announced the appointment of Theresa Hatathlie to fill the vacant seat in Legislative District 7 during a special session Jan. 6.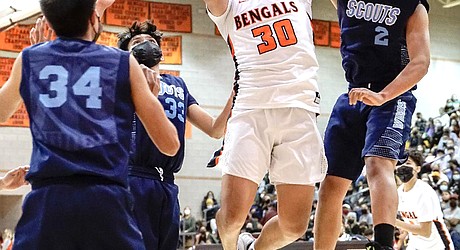 When the Gallup High boys basketball team scores more than 60 points in a game, the Bengals usually win.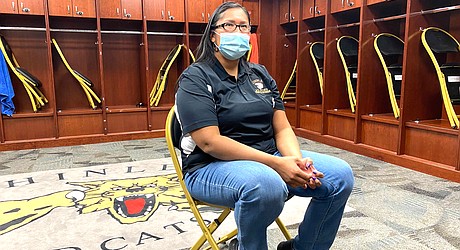 Roughly 300 miles north of Phoenix, tucked behind the majestic Canyon De Chelly, sits Chinle in the heart of the Navajo Nation. A lone central two-lane highway leads in and out of the town.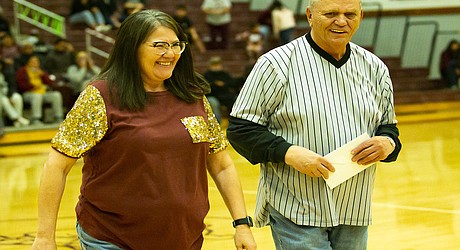 Winslow Coach Art Griffith was named the 2021-2022 Baseball Coach of the Year presented by the NFHS.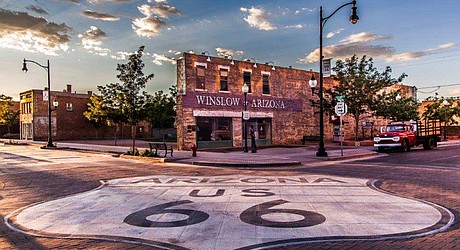 Home Town Kickstart, a HGTV national show, featured small-town Winslow in one of its episodes to air this spring on the network, along with five other small towns in need of revitalization.
Residents and visitors to Winslow and Holbrook can expect to see cowboys riding horses and delivering mail in the fashion of the Old West during a Pony Express Ride Jan. 29.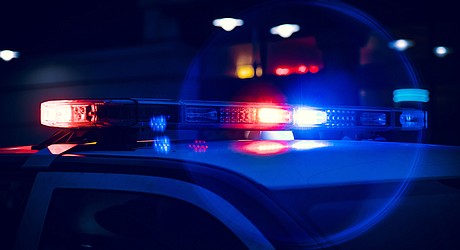 The preliminary report did not state an official cause for the crash. The NTSB is expected to issue a final report later.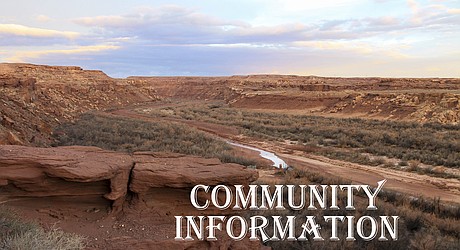 Hopi Relief is aware of the rising cases throughout the Hopi reservation and we sincerely apologize for our current inability to respond immediately.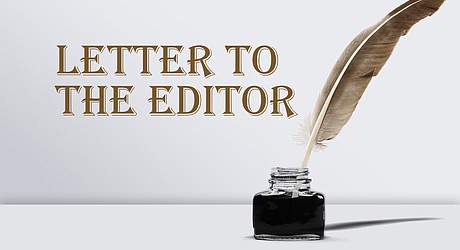 I was born and raised near Kayenta, Arizona in Navajo Nation, home to around 175,000 people spread across Arizona, New Mexico, and Utah.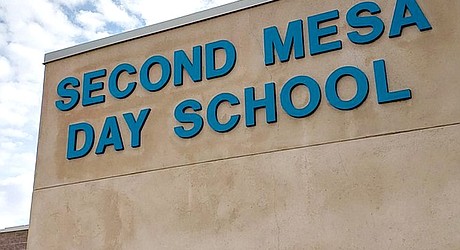 Second Mesa Day School moved to virtual learning Jan. 6 through Feb. 4 because of an increased number of students absent because of quarantine, awaiting test results or testing positive.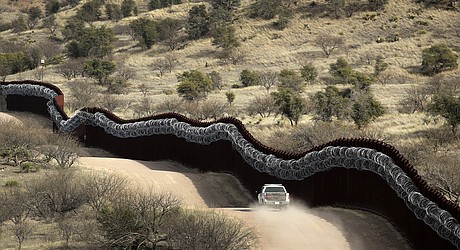 A Tohono O'odham woman was found not guilty Jan. 19 on federal misdemeanor charges stemming from her protest of border wall construction on her tribe's ancestral land.
The pandemic has prompted Casa Grande to cancel the south-central Arizona's city's annual event celebrating Native American culture and the spirit of the American cowboy.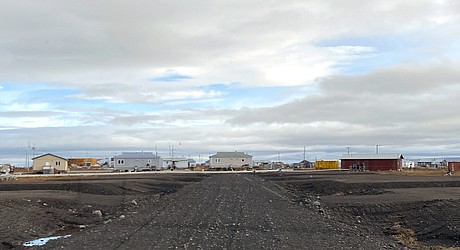 Emergency management officials on the Pine Ridge reservation in South Dakota have a new building, but they have been operating out of an old jail that's set to be torn down.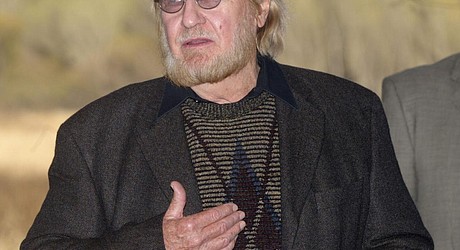 Robert Wick, who guided Wick Communications for nearly six decades, died Thursday.
Thomas Philip Mentzer, age 64, died unexpectedly on Sunday, Nov. 21, 2021.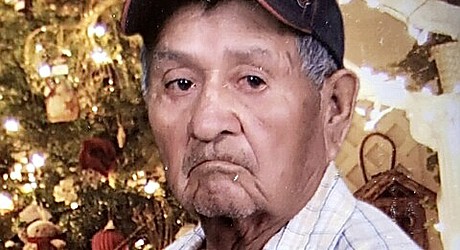 On Nov. 18, the Navajo Nation issued a proclamation, which called for all flags to be flown at half-staff Nov. 19 in honor and remembrance of Diné Korean War veteran Bennie Harvey James.
Richard Larson Photographer