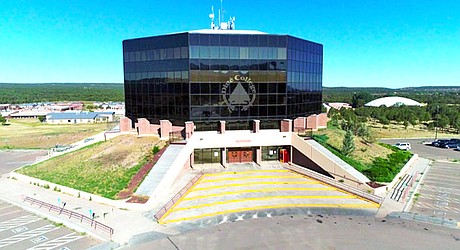 Diné College recently announced they are launching a strategic design process that will chart a new plan to meet the needs of the Navajo Nation.
More than $16,000 requests for change of address, along with a rise in COVID-19 cases causing shortage of personnel, has delayed processing of Hardship Assistance relief on the Navajo Nation.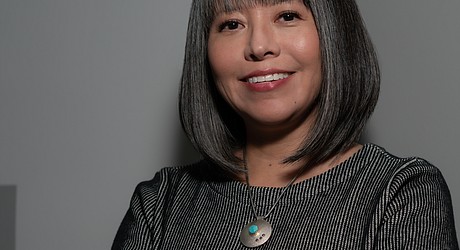 Cynthia Chavez Lamar has been named director of the Smithsonian's National Museum of the American Indian, effective Feb. 14, becoming the first Native woman to be named as a Smithsonian museum director.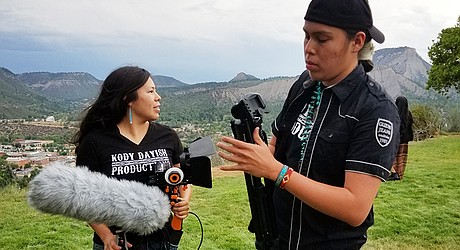 'The Red Hogaan,' may be terrifying and controversial to some, with its focus on Skinwalkers, but it also seeks to impart Navajo teachings that have been misunderstood by non-Navajo people for a long time.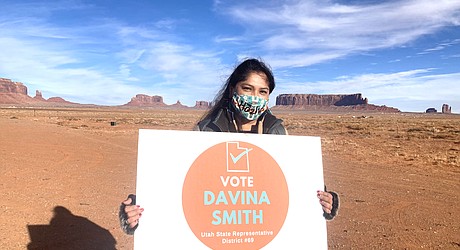 When Davina Smith mounted her horse Oreo on Thursday afternoon, the sun was shining on the iconic, burnt red buttes of Monument Valley, but the wind chill hovered near freezing.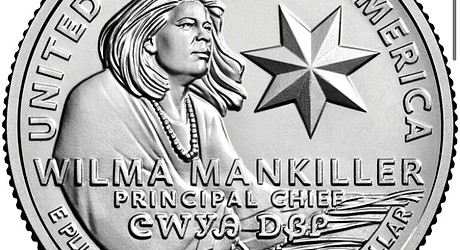 The 24th Navajo Nation Council commends the United States Mint and the American Women Quarters Program for selecting the coin design to include former Cherokee Nation Principal Chief Wilma Mankiller on the United States quarter, which will be in full coin circulation this year.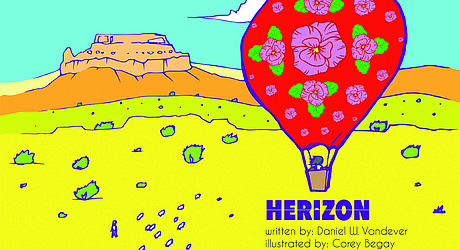 Award-winning author Daniel Vandever's new book, 'Herizon,' a wordless, children's picture book, not only gives voice to the voiceless, it also is helping with reading comprehension through illustration.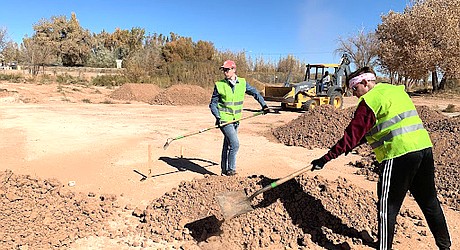 As a way to provide a source of ecotourism along with outdoor activities for those living on the Navajo Nation, students at Arizona State University are developing a series of mountain biking trails along with 'pump tracks' on the reservation.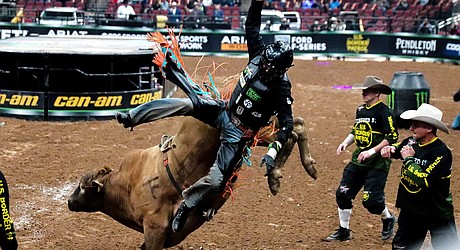 Far from the red rocks of Sedona and the bright lights of Phoenix sits a small college in the heart of the Navajo Nation.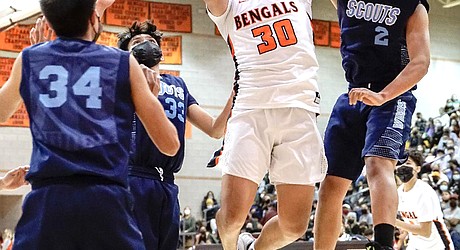 When the Gallup High boys basketball team scores more than 60 points in a game, the Bengals usually win.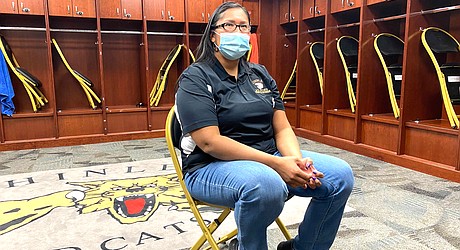 Roughly 300 miles north of Phoenix, tucked behind the majestic Canyon De Chelly, sits Chinle in the heart of the Navajo Nation. A lone central two-lane highway leads in and out of the town.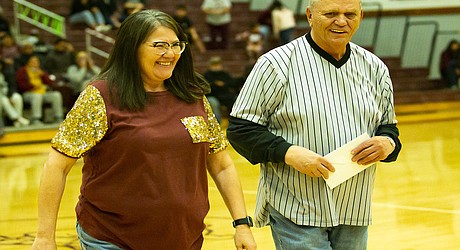 Winslow Coach Art Griffith was named the 2021-2022 Baseball Coach of the Year presented by the NFHS.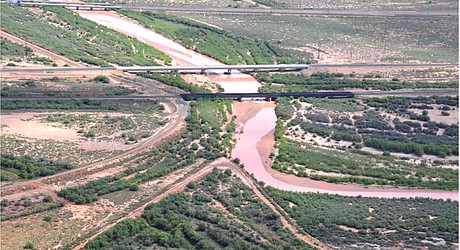 U.S. Congressman Tom O'Halleran (AZ-01) announced Jan. 20, $65.75 million in federal funding had been awarded to complete the Little Colorado River Winslow Levee project.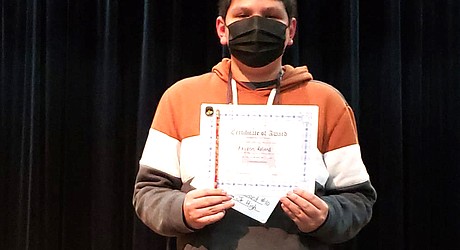 Winslow Jr. High student Aayden Roland earned first place at the district spelling bee.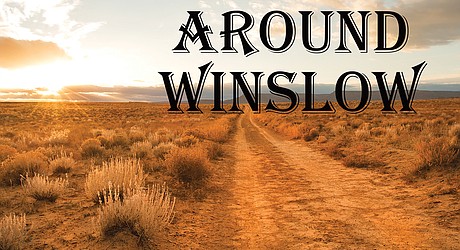 The Winslow Arts Council is curating a call list of artists to host an Arts Festival April 30.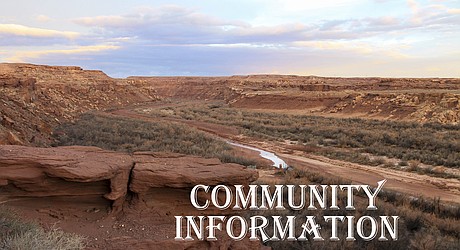 Hopi Relief is aware of the rising cases throughout the Hopi reservation and we sincerely apologize for our current inability to respond immediately.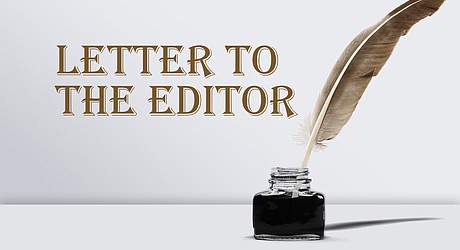 I was born and raised near Kayenta, Arizona in Navajo Nation, home to around 175,000 people spread across Arizona, New Mexico, and Utah.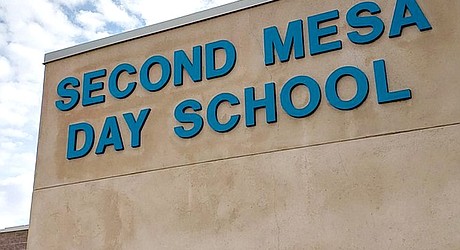 Second Mesa Day School moved to virtual learning Jan. 6 through Feb. 4 because of an increased number of students absent because of quarantine, awaiting test results or testing positive.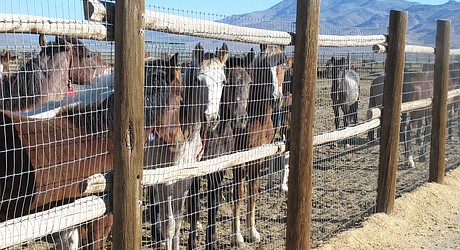 The lawsuit says the environmental assessment the bureau approved in May for the Nevada roundup described plans for a series of "phased gathers to remove excess animals" over a 10-year period, not "at once."
Culture comes alive at La Fiesta de los Vaqueros (Celebration of the Cowboys), held annually in Tucson.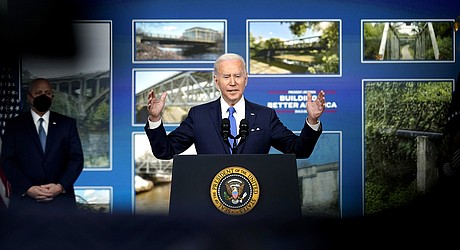 Biden announced in September that more than 3.5 million federal workers were required to undergo vaccination, with no option to get regularly tested instead, unless they secured approved medical or religious exemptions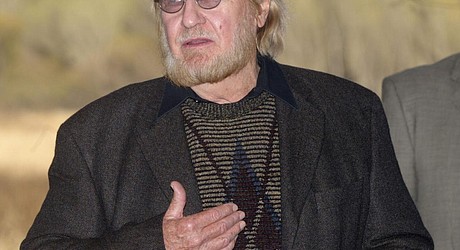 Robert Wick, who guided Wick Communications for nearly six decades, died Thursday.
Thomas Philip Mentzer, age 64, died unexpectedly on Sunday, Nov. 21, 2021.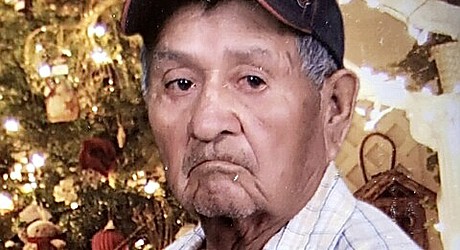 On Nov. 18, the Navajo Nation issued a proclamation, which called for all flags to be flown at half-staff Nov. 19 in honor and remembrance of Diné Korean War veteran Bennie Harvey James.
Richard Larson Photographer