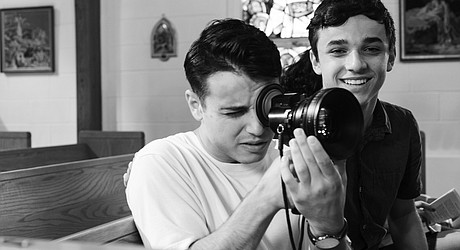 WINDOW ROCK, Ariz. — Navajo Nation TV and Film is pleased to share information regarding an open casting call for Indigenous talent for an upcoming feature film titled "Sue Thunder, Johnny Lightning."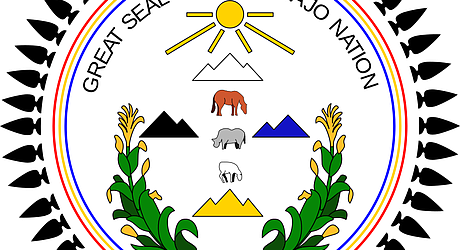 WINDOW ROCK, Ariz. – On Nov. 27 the Navajo Nation Council's Law and Order Committee (LOC) received two reports from the Navajo Nation's Judicial Conduct Commission (JCC).
GANADO, Ariz. — Sage Memorial Hospital Canvas for Care Art Program is pleased is seeking artists and donations.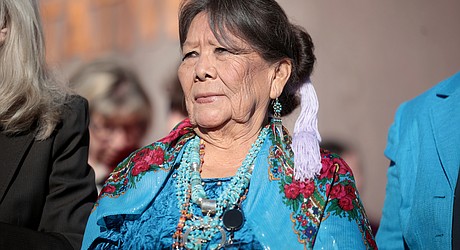 Arizona State Rep. Mae Peshlakai, a Cameron Democrat, will be focused on education, health care, infrastructure and veterans issues in the next session of the legislature in January.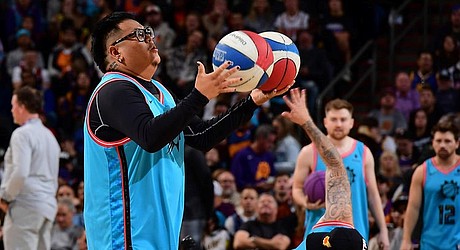 One of Jerrickson Hosteen's favorite tricks is juggling three things: A basketball, a torch with a flame and an apple. He takes a bite of the apple every few seconds as the flame flips and the basketball spins through the air around him.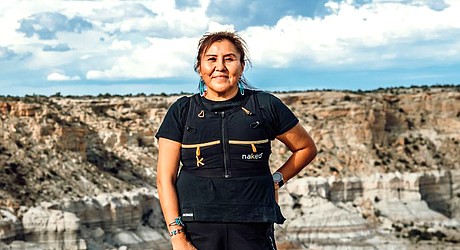 From just starting to run in her 30s to building an entire running organization that competed in the New York City Marathon, Verna Volker (Diné,) looks back on the growth of Native Women Running with great pride.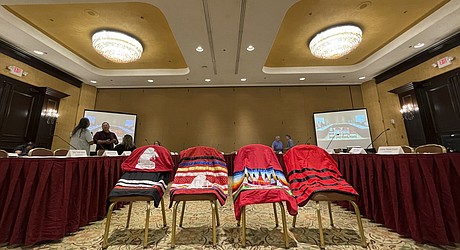 ALBUQUERQUE, N.M. — New Mexico is creating a new advisory council that will be charged with implementing a state plan for responding to cases of missing or slain Native Americans, with top state officials vowing Nov. 28 that the work will lead to more people being found and families gaining closure.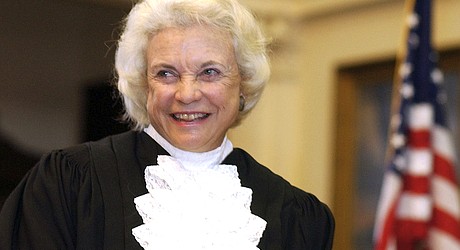 WINDOW ROCK, Ariz. – The Navajo Nation Council and Speaker Crystalyne Curley were saddened to learn of the passing of Sandra Day O'Connor, the first woman Supreme Court Justice, who died Friday morning in Phoenix, Arizona at the age of 93.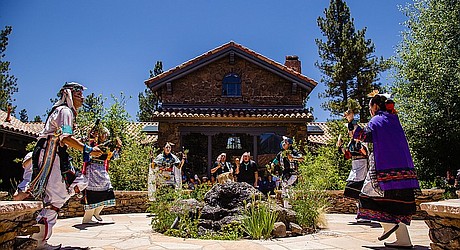 The Museum of Northern Arizona has joined Museums for All, allowing anyone who receives food assistance benefits to visit the museum at no cost.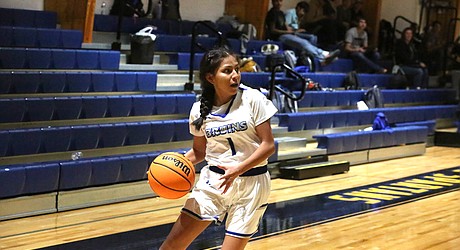 Hopi High School girls and boys basketball teams competed at the Route 66 Holiday Classic basketball tournament in Williams Dec. 1-3.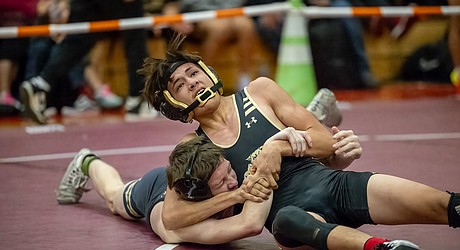 Holbrook High School hosted the Pat Kenney Invitational Dec. 1-2.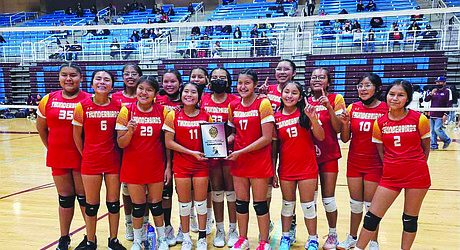 The Tuba City Boarding School middle school basketball team won the the Ganado Middle School Tournament in November.
The second annual Tamie Ramsey Cheer and Dance Classic took place at Winslow High School Dec. 2, with 13 teams participating.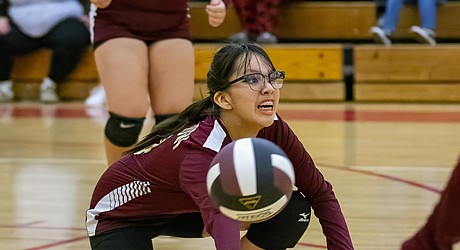 Winslow Junior High eighth Grade Volleyball team played Blue Ridge in their last game of the season before heading to the end of the season tournament.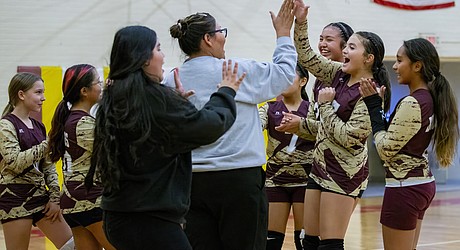 The Bulldogs hosted Blue Ridge Junior High during the last game of the season for Winslow Junior High's seventh grade volleyball team.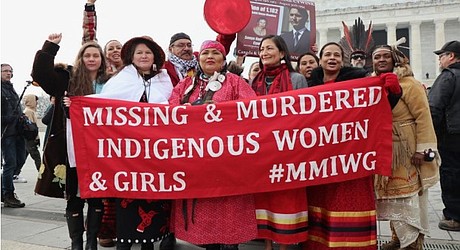 International Day to Eliminate Violence Against Women and Girls was Nov. 25. The day commemorates the deaths of Patricia, Minerva and María Teresa Mirabal sisters who were killed by Dominican Republic ruler Rafael Trujillo in 1960.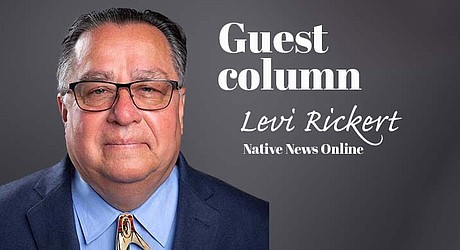 The most-read story on Native News Online this National Native American Heritage Month has not been about celebrating Indigenous heritage but is about how one Lakota elder's culture was stolen from him in a hospital bed by a pair of scissors.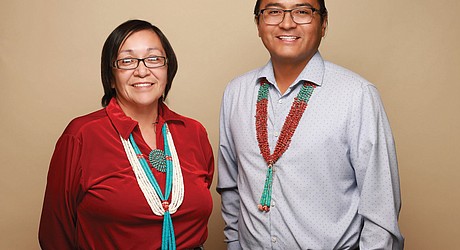 To the Navajo People: I want to address the recent Navajo Times story titled "Turmoil happening; Work environment at president's office not healthy."
FLAGSTAFF, Ariz. — The Light the World Giving Machine, the popular "vending machine" that works in reverse, creating a memorable way to give to those in need during the Christmas season, will open to the public Dec. 16 at Heritage Square, 6 E. Aspen Avenue in downtown Flagstaff, where they will remain through Jan. 1.
For Native American women, the gender pay gap reflects the systems that have oppressed them for centuries.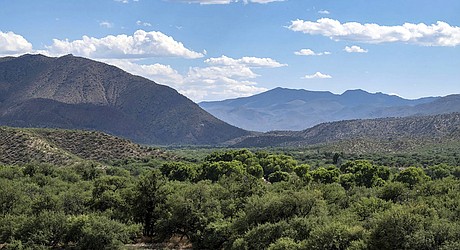 The tractors are back at work clearing land and building access roads for a $10 billion transmission line that the Biden administration describes as an important part of the nation's transition to renewable energy.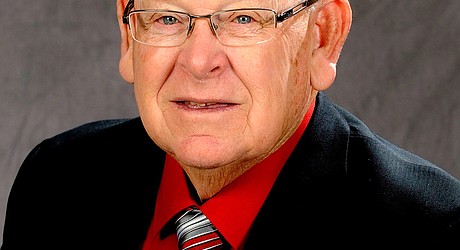 Donald will be greatly missed by his family and friends, and all the players and relationships he developed over the years.
Former Tohatchi Red Willow Farm Board president and beloved community leader Dorothy Bitsilly, passed away Feb. 23 at the age of 93.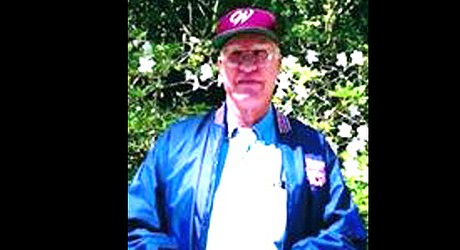 Ralph "Sam" Conner Jr., age 86, passed peacefully at home in Winslow Arizona on January 21, 2022
FRYBREAD FACE AND ME Trailer (2023) Charley Hogan, Keir Tallman, Drama Movie