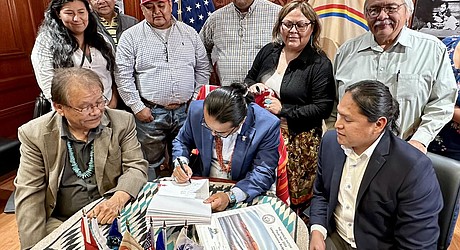 WINDOW ROCK, Ariz. — Navajo Nation President Buu Nygren today signed the FY 2024 Navajo Nation general fund budget of $258,023,423 into law.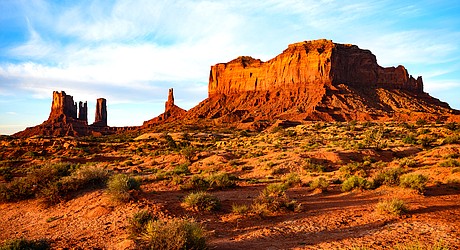 WINDOW ROCK, Ariz. — The Navajo Tribal Parks have announced they will be closed Oct. 14 for the annual solar eclipse.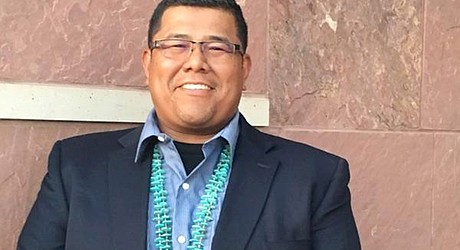 ALBUQUERQUE, N.M. — Chinese immigrant workers allege they were lured to northern New Mexico under false pretenses and forced to work 14 hours a day trimming marijuana on the Navajo Nation where cultivating the plant is illegal, according to a lawsuit filed Sept. 27 in state court.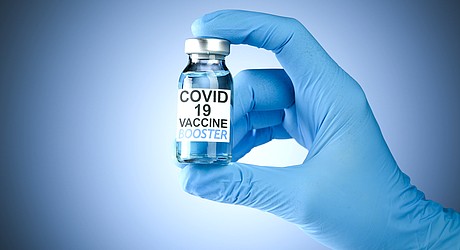 The Food and Drug Administration approved and authorized the updated Pfizer-BioNTech and Moderna mRNA COVID-19 vaccines for this fall and winter.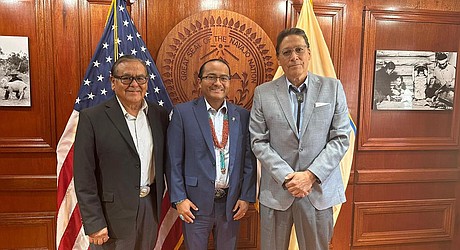 WINDOW ROCK, Ariz. — Navajo Nation President Buu Nygren is ensuring both Diné College and Navajo Technical University receive all of the funding they have been promised by the Navajo Nation.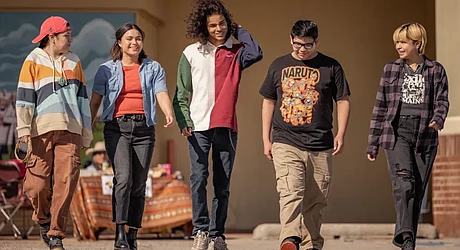 The ground-shaking series, an unlikely hit about Native kids in Oklahoma, started with a suicide and ended with a funeral, but in between were all the cycles of life, some of it alien. The finale aired Sept. 27 on Hulu. Spoilers ahead.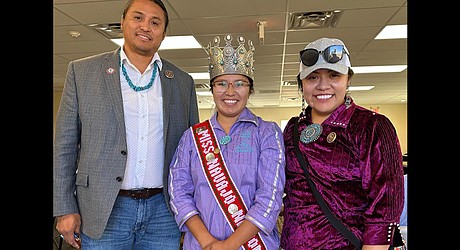 Miss Navajo Nation Amy N. Begaye was introduced to Western Agency Chapters and Council Delegates during the Western Agency Council meeting.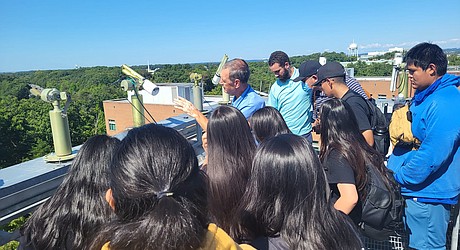 Greyhills Academy High School STEM students visited the NASA Goddard Space Flight Center in Greenbelt, Maryland Sept. 12-16.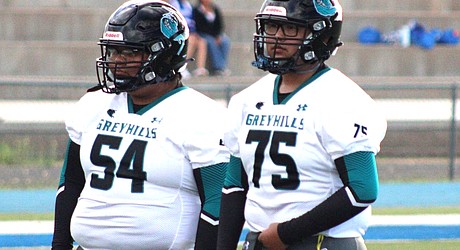 TUBA CITY, Ariz. — The Greyhills Academy football team has six games under the belt this season, and has yet to post a win.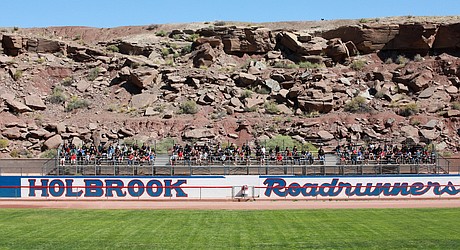 HOLBROOK, Ariz. — After a rocky 0-3 start in non-regional action, the Holbrook Roadrunners High School Football team ripped off three straight wins in 2A Little Colorado Region action.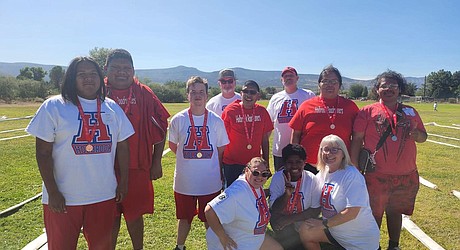 Holbrook Special Olympics team brought home two golds, two silvers and four bronze medals this week.
Winslow volleyball hosted conference rival Blue Ridge Yellowjackets Sept. 21.
WINSLOW, Ariz. — The Standin' on the Corner Festival returns to Winslow for its 24th seadon Sept. 29-30.
During a recent visit to the Hopi Tribe in Arizona, I announced a $6.6 million investment that will replace the water distribution system at Keams Canyon. For generations, Hopi people have been exposed to groundwater that contains unsafe levels of arsenic – a hazard we are finally addressing.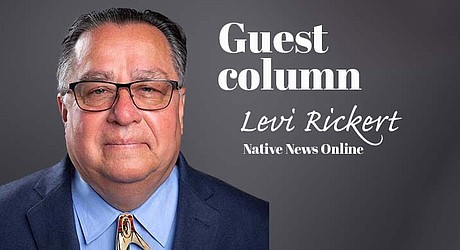 Hollywood may be gleeful about the long lines to see Oppenheimer, but Navajo Nation President Buu Nygren still thinks Hollywood comes short on reporting on the devastation uranium mining and nuclear testing caused to the country's largest Indian reservation.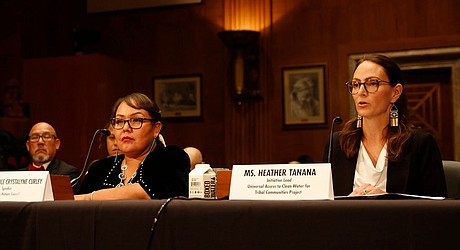 WASHINGTON – Crystalyne Curley told a Senate panel Sept. 27 that the Navajo Nation Council is 100 years old this year – and that the tribe's fight for water access has been going on for at least that long.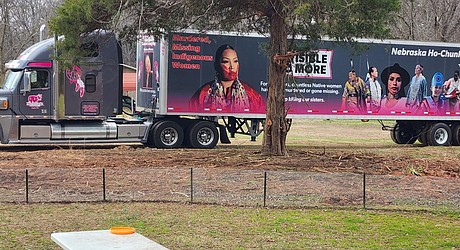 Elizabeth Johnson's semi-tractor trailer stands out from the typical flow of highway traffic. The trailer bears striking images of Native women in powwow regalia, one with a red handprint over her mouth, alongside the words: "Invisible No More."
CARLISLE, Penn. — Smudged sage billowed into the air on Sept. 19, as members from the Sisseton Wahpeton Oyate tribe of South Dakota and Spirit Lake Tribe of North Dakota carried small wooden coffins containing their relatives' remains to the tribal van that would bring them home after nearly 150 years away.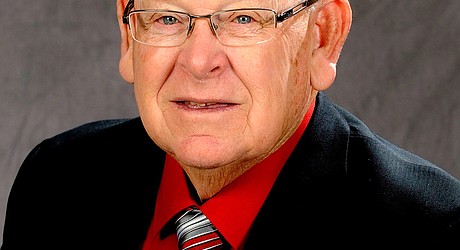 Donald will be greatly missed by his family and friends, and all the players and relationships he developed over the years.
Former Tohatchi Red Willow Farm Board president and beloved community leader Dorothy Bitsilly, passed away Feb. 23 at the age of 93.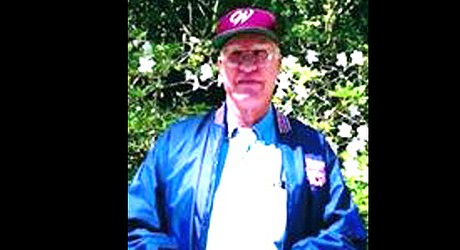 Ralph "Sam" Conner Jr., age 86, passed peacefully at home in Winslow Arizona on January 21, 2022