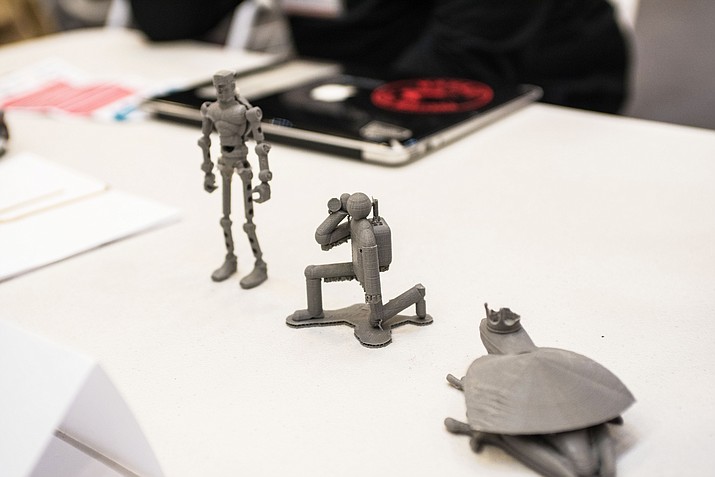 St. Michaels Indian School's Code Talkers Action Figure group presented their 3D printed action figures. The students that represented their creation were Trey Largo, Geoffery Baker, and Isaac Pinto. (Photo/Navajo Technical University)
Stories this photo appears in:

Navajo Technical University's Keyah Advanced Rural Manufacturing Alliance (KARMA) hosted its 2nd annual Innoventure: Product Challenge that gathered students from five regional middle and high schools from the Navajo Nation.