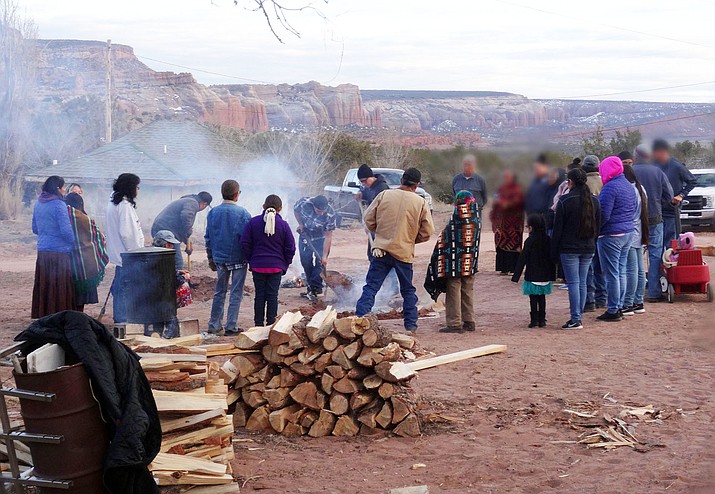 Once the alkaan batter is poured into the pit, it's topped with corn husks and covered with dirt. A fire will burn on top of it for at least a day before the Kinaaldá ceremony ends so the cake will be thoroughly baked. (Photo courtesy of Natalia Miles)
Stories this photo appears in:

Hours before the sun will conquer the dark, a light rain falls, burning wood crackles and soft voices drift from a hogan.