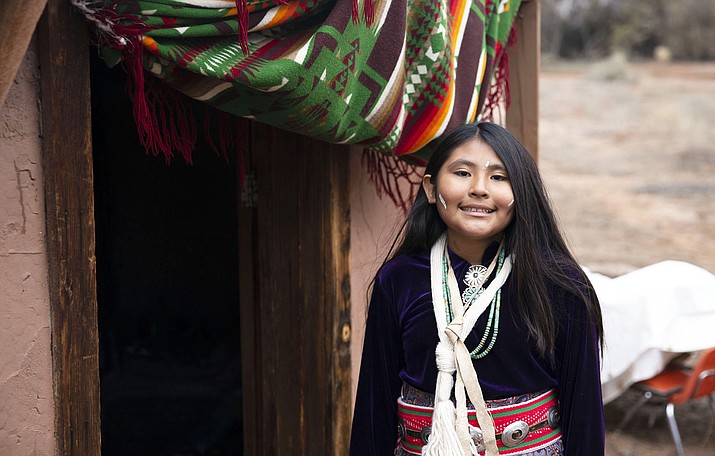 Keiloh Nellie Poola officially came of age February 3. The streaks of white paint on her cheeks are a final blessing from her sponsor. (Photo by Vivian Meza/Special for Cronkite News)
Stories this photo appears in:

Hours before the sun will conquer the dark, a light rain falls, burning wood crackles and soft voices drift from a hogan.