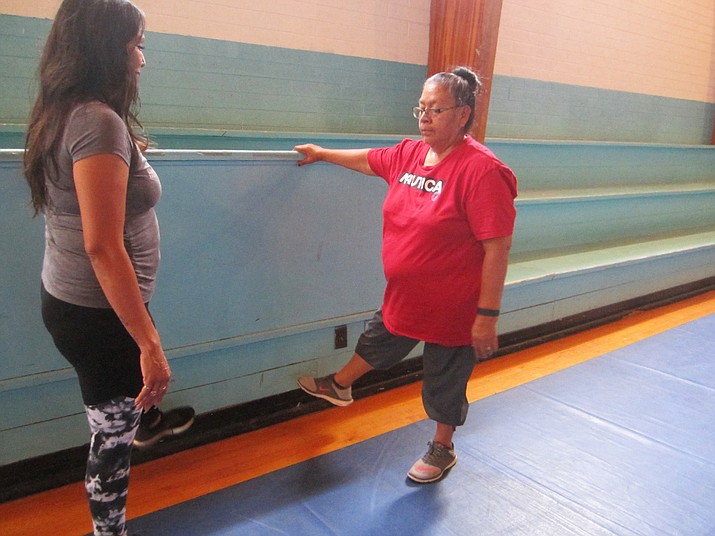 Dottie Sumatzkuku said she is happy with the program. Her breast cancer is in remission and it has been more than five years since her diagnosis. (Katherine Locke/NHO)
Stories this photo appears in:
The first of its kind study looks at effects of exercise on Native American cancer survivors
"[The program is studying] improving cancer survivorship," said Brenda Charley, program coordinator for Native American Cancer Prevention at Northern Arizona University.