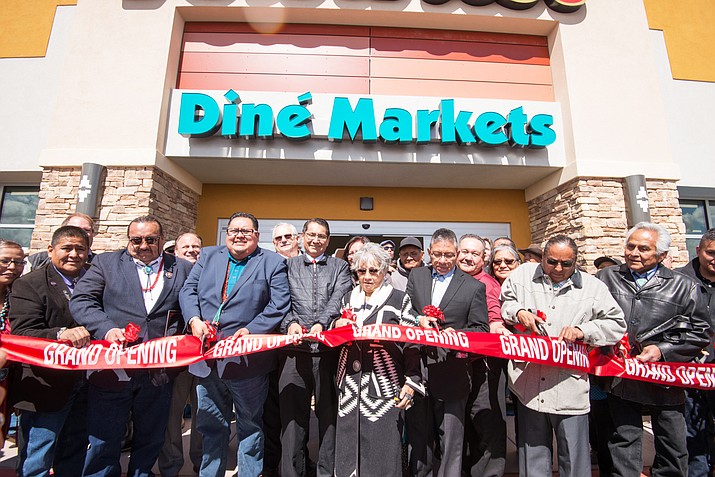 Community members, tribal leaders and dignitaries celebrate the grand opening of the new Sanders/Nahata Dziil Shopping Center April 3, in Sanders, Arizona. Attendees included: Otto Tso, Navajo Nation Council Delegate; Raymond Smith Jr., Navajo Nation Council Delegate; Seth Damon, speaker of the Navajo Nation Council; Navajo Nation President Jonathan Nez; unknown person; Navajo Nation Vice President Myron Lizer; Darrell Tso, president of the Nahata Dziil Commission Governance and others. (Photo courtesy of Bashas' Family of Stores)
Stories this photo appears in:

Sanders, Nahata Dziil shopping center celebrates grand opening
It was a day worth waiting for as hundreds of community members and dignitaries gathered April 3 to celebrate the grand opening of a long-awaited shopping center that will primarily serve the communities of Sanders and Nahata Dziil off Interstate 40.