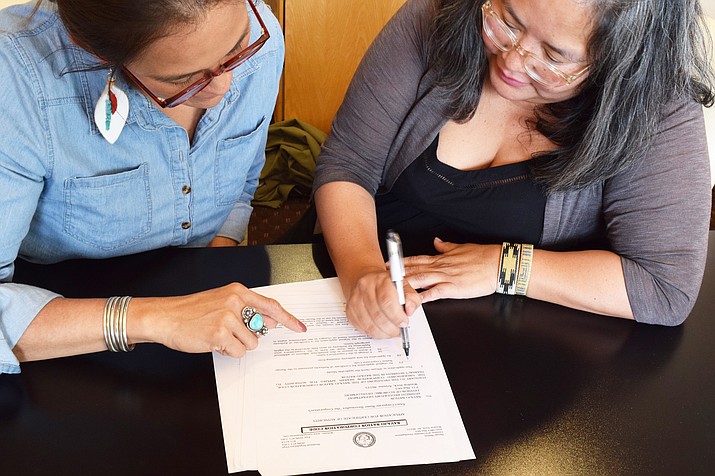 Jessica Stago, left, helps a woman with some business forms. (Photo/Change Labs)
Stories this photo appears in:

Change Labs open house May 17 from 6-8:30 p.m. (MDT). Artist rezidency program application due by April 26.
Change Labs is seeking to change the face of entrepreneurship in Tuba City through programs like a small business incubator and an art residency program while creating a space to support small businesses.