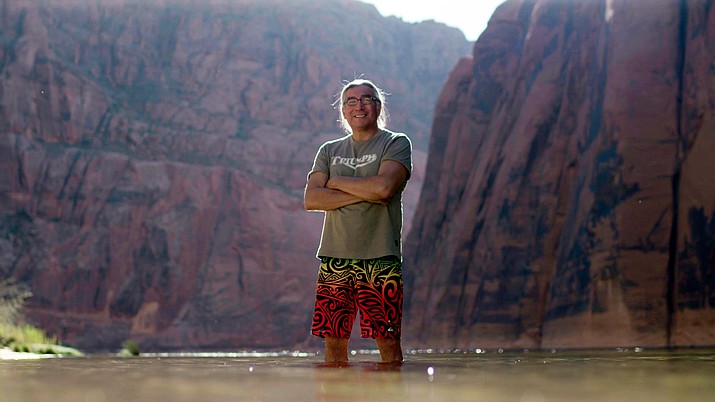 Zuni tribal member Jim Enote returns to the Grand Canyon, place of his people's emergence from the Earth in the new PBS series Native America, which premieres Oct. 23 on PBS stations. (Providence Pictures)
Stories this photo appears in:

Four-part PBS series shows Native America's past is alive in the traditions of Native people today
FLAGSTAFF, Ariz. — Native America, a new four-part series from Providence Pictures, premieres Tuesday evenings from Oct. 23 – Nov. 13, at 9 p.m. 10 p.m. ET (check local listings) on PBS. Hotevilla Village will have a special screening Oct. 20.