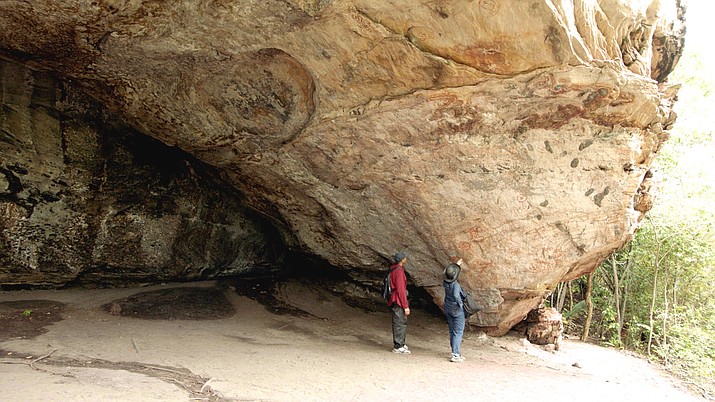 Archaeologists Christopher Davis and Anna Roosevelt enter the Caverna De Pedra Pintada and discover some of the earliest known art in the Americas in the new four-part series Native America on PBS. (Providence Pictures)
Stories this photo appears in:

Four-part PBS series shows Native America's past is alive in the traditions of Native people today
FLAGSTAFF, Ariz. — Native America, a new four-part series from Providence Pictures, premieres Tuesday evenings from Oct. 23 – Nov. 13, at 9 p.m. 10 p.m. ET (check local listings) on PBS. Hotevilla Village will have a special screening Oct. 20.