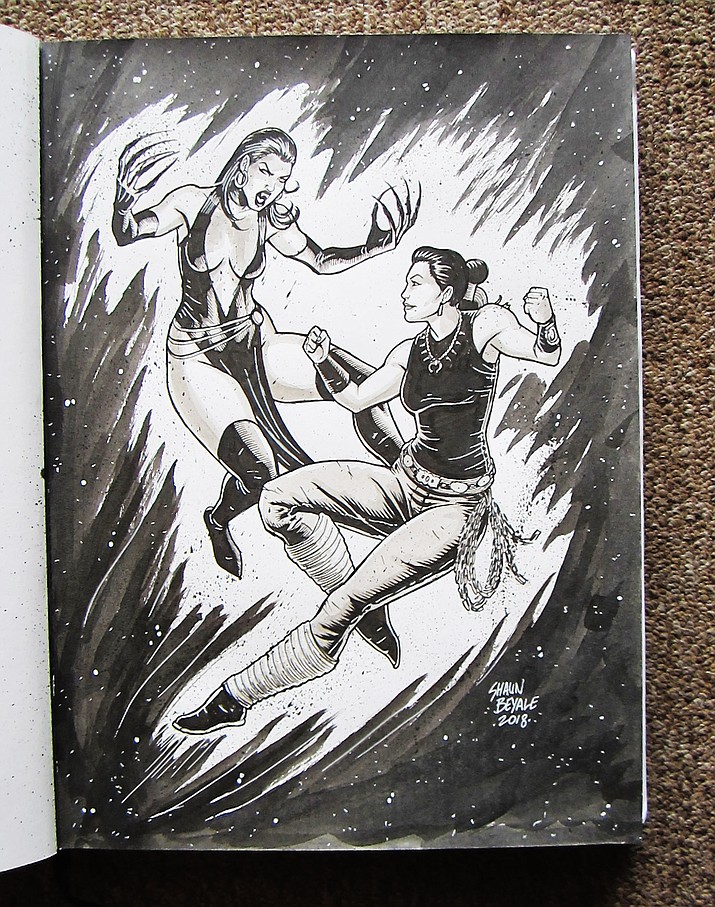 Navajo artist Shaun Beyale shows recent sketches that could be incorporated into comic books and artwork. Beyale's drawings can be viewed at Gemini Gallery in Winslow, Arizona. (Katherine Locke/NHO
Stories this photo appears in:

Navajo artist Shaun Beyale's newest comic book is set in futuristic post-apocalyptic Southwest; 'Ayla, The Monster Slayer' to be released at Indigenous Comic Con
Artist Shaun Beyale believes Native people are living in a post-apocalyptic world and that is the inspiration behind his upcoming comic book 'Ayla, The Monster Slayer,' which he hopes to have ready by Indigenous Comic Con in November.