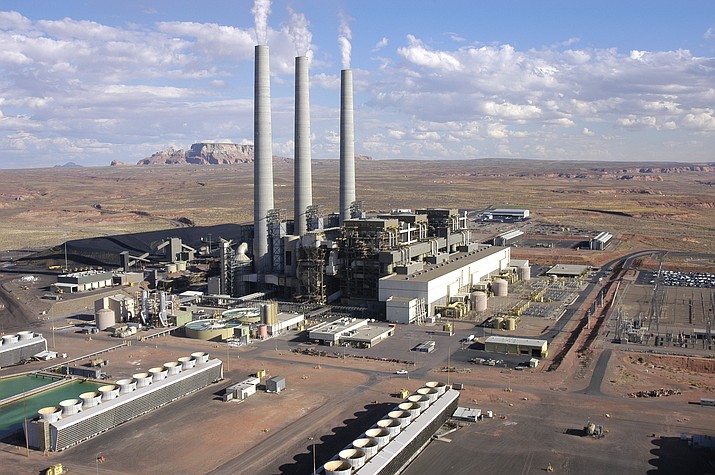 The coal-fired Navajo Generating Station in northeast Arizona provides almost 1,000 jobs between the plant and the mine that supplies it, but the plant's operators have said they plan to shut it down after 2019. Photo by Amber Brown/Courtesy SRP
Stories this photo appears in:

There is noise on and off reservation to save Navajo Generating Station and Peabody Mine, to save 800 high paying jobs and revenues.

Until last month it was still uncertain, but last week we confirmed the Navajo Generating Station (NGS) will be allowed to operate until Dec. 22, 2019.

A coal mining company looking to save the Arizona power plant it feeds from closure says it's making progress in the search for new owners. But few details came with a deadline Oct. 1 to identify potential buyers for the Navajo Generating Station near Page.