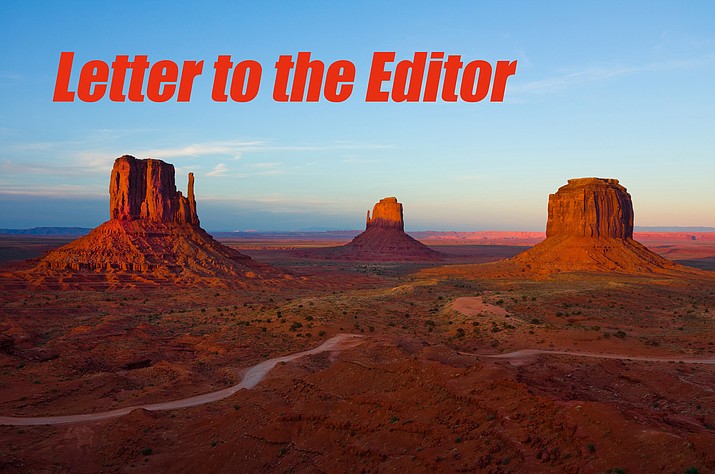 Stories this photo appears in:

Why does Peabody Energy want to hang onto the coal leases with Hopi and Navajo Nations?

Bravo to Rep. Paul Gosar for the unanimous passage of Amendment 63 of the National Defense Authorization Act that recommends compensation for those suffering cancers resulting from nuclear fallout from atmospheric testing by the U.S. government.

This comment just suddenly came to me and inspired me to comment on the 'New Year' of 2018.

We understand, and appreciate, the concern in our community around our children's education.

I am writing in regards to the "No" Vote on the Grand Canyon Escalade Project from the council chambers Oct. 31.

Long ago, dating back to the earliest times.

Parents, relatives and residents of Moenkopi Day School (MDS) and Concerned Citizens of Moenkopi Day School (CCMDS) have initiated and completed a recall effort of the current four members on the MDS Governing Board.

Greetings to all, I am writing this open letter to thank all those who had voted for me in the primary elections, although the outcome was unfortunate, your votes are important and are greatly appreciated.

The planning of the Sept. 22 'Welcome Home Vietnam Veterans Pinning Ceremony' was initiated and assigned to our office by Hubert Smith, acting executive director for the Navajo Nation Veterans Administration two months ago.

I will be voting an emphatic no for the upcoming referendum measure regarding the proposed expenditure of a portion of the Navajo Nation Permanent Trust Fund principal balance to support the Navajo Nation Council-inspired Transportation Stimulus Plan.

I want Bears Ears National Monument shrunk or rescinded.

"Embrace Change and Make a Difference" are the themes of the Western Agency Fair, October 12 – 15. The Western Diné Alliance wholeheartedly endorses that theme 100 percent.

I have been compelled to express my experience to the public and my fellow veterans of the horrible experience I had at the Vietnam Moving Wall at Twin Arrows.

The imminent closure of the Navajo Generating Station and Peabody Western Coal Co. (PWCC) has sparked the Hopi Tribal Council to look into gaming (opening headline in the Gallup Independent, June 10, 2017) to replace coal revenues.

Rolling back Bears Ears or any national monument will jeopardize irreplaceable historical, cultural and natural heritage.