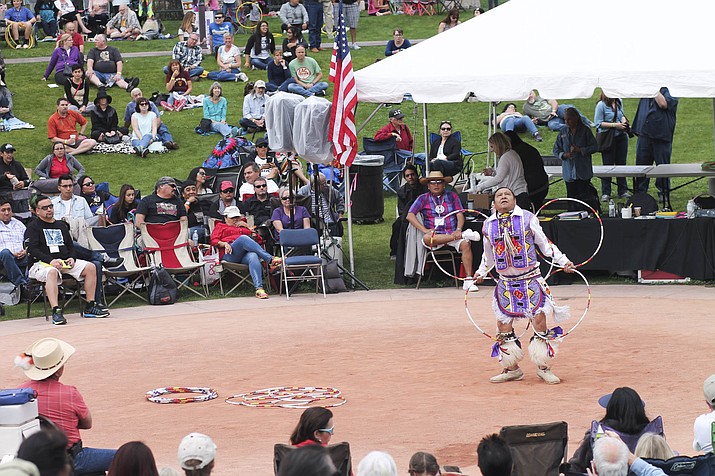 Hopi hoop dancer Moontee Sinquah raises his eyes to the sky as he moves into his final dance at the 27th Annual World Championship Hoop Dance Contest at the Heard Museum in Phoenix Feb. 11 and 12. See photo highlights on page 10. Kevin Moriarty/NHO
Stories this photo appears in:

Dancers display their beauty, athleticism and artistry at the 27 annual World Champion Hoop Dance Contest Feb. 11-12 at Heard Museum in Phoenix.