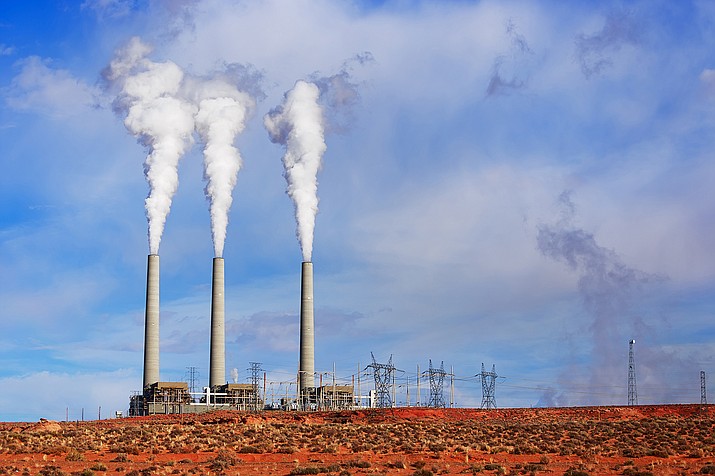 The Navajo Generating Station uses coal to produce electricity. Because of recently declining prices of natural gas, the station is facing an uncertain future. Adobe stock
Stories this photo appears in:

The owners of the Navajo Generating Station in Page voted Feb. 13 to keep the plant operating until its lease ends in December 2019, pending agreement with the Navajo Nation on reclamation of the site.

Closing date hinges on agreement with Navajo Nation on reclamation of site
Update: Navajo Generating Station to close in 2019, plant owners say. Look for updates in next week's NHO.