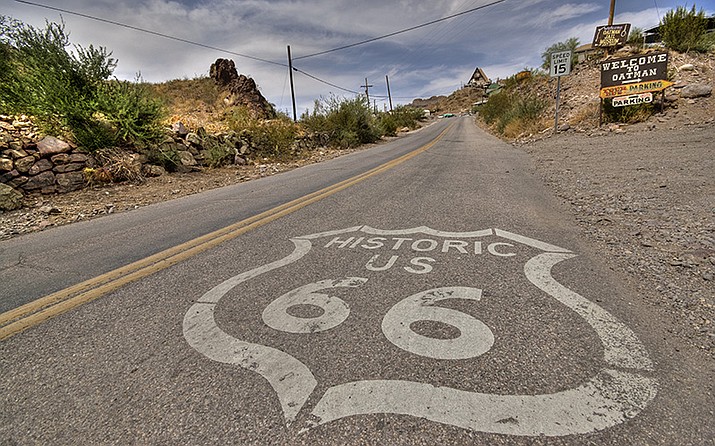 Route 66 once stretched unbroken from Chicago to Santa Monica, California, and reflected the importance of the automobile in 20th century American life. But it was overtaken by the interstate highway system and today only small stretches remain, like this one in Oatman, Arizona. Photo/Vicente Villamón, Cronkite News
Stories this photo appears in:
Anyone who doubts the lure of Route 66 should talk to Winslow Chamber of Commerce CEO Bob Hall, who said capitalizing on the historic highway was key to revitalization of the historic downtown.