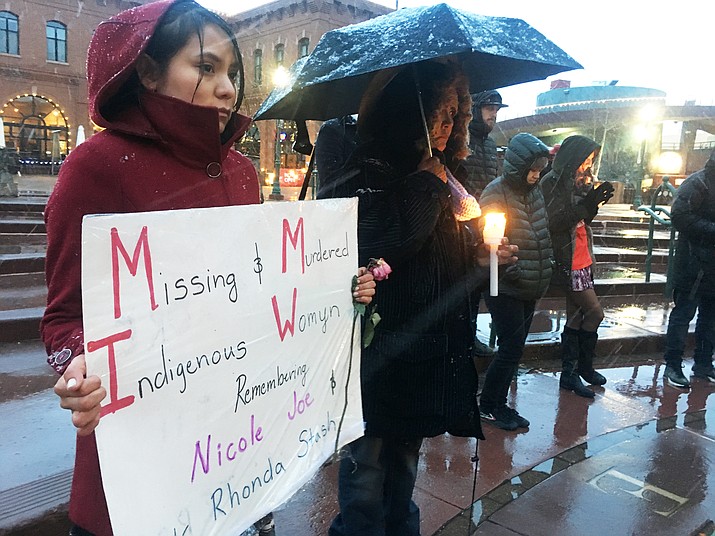 Originally Published: November 13, 2018 10:42 a.m.
Navajo-Hopi Observer editor Katherine Locke was recently recognized with a second place award for news photography by the Arizona Newspapers Association (ANA).
The photograph was featured with the story 'Candlelight vigil remembers Nicole Joe and other missing and murdered Native women' which ran in February.
The photograph and article were published to remember Nicole Joe, who was beaten and murdered on Christmas Day in 2017. She was 40 years old. The article also helped call attention to other Native women who are missing or who have been murdered.
Katherine is a dedicated editor, reporter and photographer who is passionate about covering Native American issues. She has become a crucial part of the Navajo-Hopi Observer's success in recent years and has found her voice as she covers the Navajo Nation, Hopi and the larger Native American community.