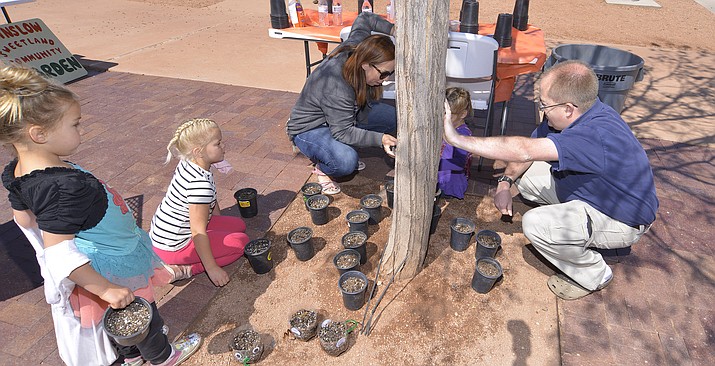 Originally Published: May 1, 2018 6:02 a.m.
On April 21, Earth Day was welcomed by Winslow Community Garden and the Winslow Library at the Visitors Center. The day was primarily oriented for kids of all ages to participate in raising their own vegetables and getting additional information on joining the Community Garden. Visitors were provided
starter pots, growing advice and how to get a plot in the community Garden. The Garden has 22, 4 x 8 foot raised beds with many available to new members. Yearly Membership Fee is $10 with a $30 yearly cost to rent the bed. Soil, water and fertilizer are included. More information is available at sweetlandcommunitygarden@gmail.com.

More like this story