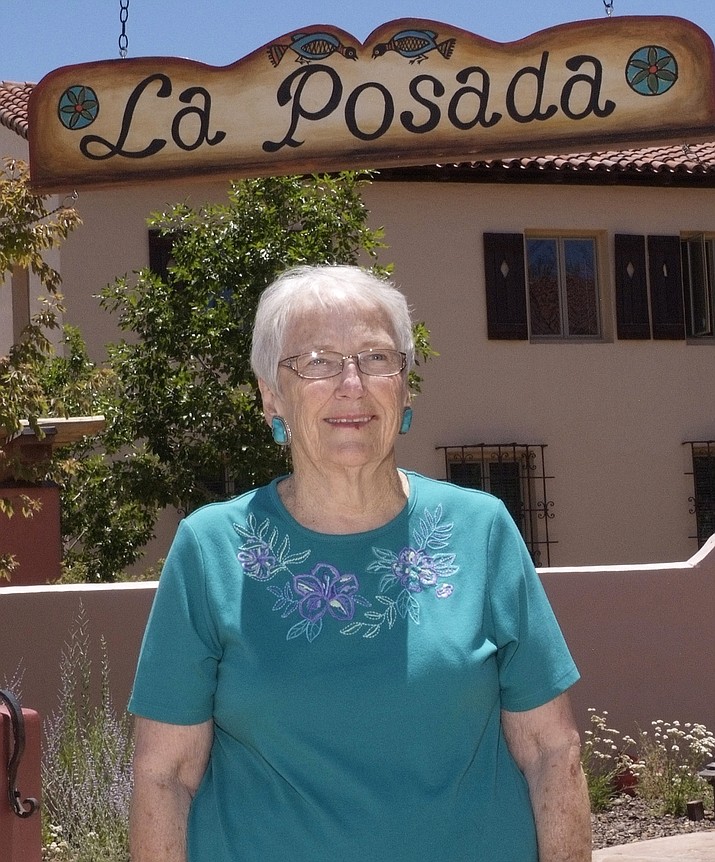 Originally Published: April 10, 2018 12:01 p.m.
WINSLOW, Ariz. — Born in 1928 in Winslow, Marie La Marr was a petite baby weighing three pounds. Her life was spent mainly in Winslow where she played on Warren Street, when it was the very edge of the city. The Navajo-Hopi Observer spent some time with her in Flagstaff where she lives in assisted care, close to some of her family. Some of her recollections are here:
What are some of your memories as a child?

We lived at 915 Warren Avenue where the city ended, just north of us was a dirt strip airport where Jefferson School is now located. As kids we would go hiking out to Bushman Acres where, after it rained, frogs could be obtained for sampling the cooked legs. My mother and father came here because they worked for the Fred Harvey businesses. My mother was a Harvey Girl and my mother and father met through the Fred Harvey enterprises.
Do you have some observations of old days living in a border town?

Yes, I do because my dad was quite interested in the Arizona life style including the tribes. He had a Maxwell car converted to a pickup type vehicle, which he used to explore the reservations and camp out. When Navajo and Hopis came to town to do trading, they would camp outside town. They came in horse drawn wagons with the tall wooden spoke steel rimmed wheels.

What would you like to say about your life in Winslow?

As a high school girl I really expected to travel the world as an adult. But that did not happen, my whole life was contained in a fifty mile radius from this area. I have no regrets having lived here and have enjoyed my life in northern Arizona.