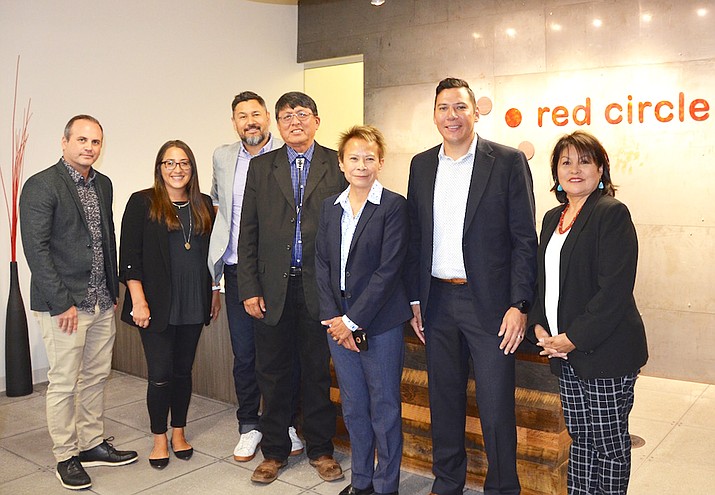 Originally Published: September 5, 2017 9:33 a.m.
CAMERON, Ariz. — Council Delegate Walter Phelps and Navajo Nation Division of Economic Development (NNDED) executive director Crystal Deschinny, and Navajo Nation Small Business Development manager Elaine Young, visited the Prairie Island Indian Community, the Mille Lacs Corporate Ventures, Red Circle, an advertising agency, and Advanced Capital Group, an investment agency, regarding possible economic development partnerships that may benefit the Navajo Nation.
"The overall goal of economic development within the Nation is sustainability and the ability to improve infrastructure and services. I am highly interested in the two tribe's government and gaming corporation structure. Their structure seems to be working successfully and that's the challenge we have on the Nation," Phelps said.
Deschinny stated that the Nation has potential to create and market its own brand. The name, 'Navajo,' is globally known and the Nation needs to establish that business opportunity because the market already exists. The Nation has a lot to learn and share as we begin to create a new economic pathway, Deschinny stated.
According to Phelps, the Cameron Chapter officials and NNDED have been working adjacently to develop a hotel and cultural center in the vicinity of Cameron to attract the high flow of traveling tourists.
"Millions of tourists travel through the Nation every year and we need to capture that huge market. The opportunity is there and all we have to do is capture it. Capturing the ecotourism market can change the economics and state of the Nation," Phelps said.