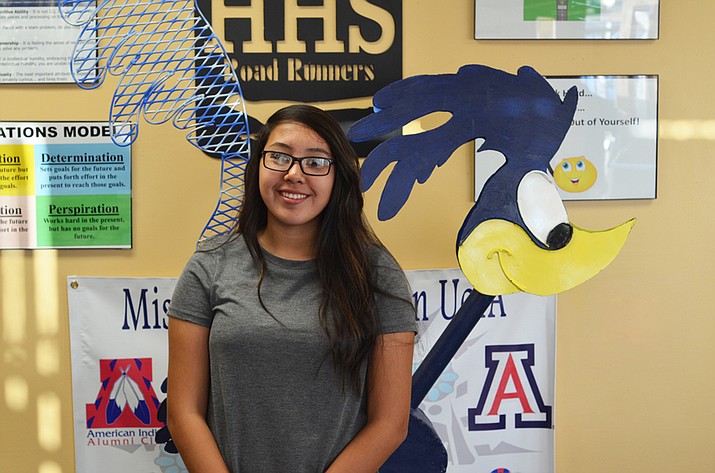 Originally Published: December 12, 2017 12:39 p.m.
HOLBROOK, Ariz. — Holbrook High School senior Cristen Halwood was selected for the Student of the Year award from the Native American Grant School Association (NAGSA) Dec. 15, at the 22nd NAGSA Conference in Las Vegas, Nevada.
Halwood was nominated by Tiisyaakin Residential Hall official Ms. Desirae Lewis based on her G.P.A., demonstration/participation in Native culture and language, academic growth, leadership skills, philanthropy and sportsmanship. Halwood is the daughter of Cheryl and Victor Clark from Chinle, Arizona.
"Cristen is not only a model student at HHS but an outstanding human being who vividly displays our motto to be good to one another," said Holbrook High School Principal Lance Phaturos.

More like this story