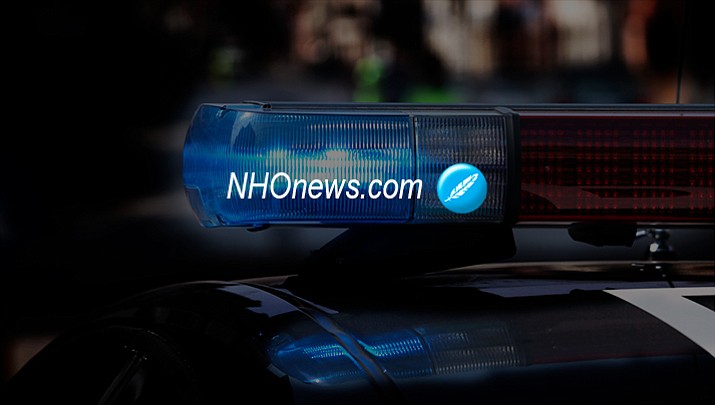 Originally Published: September 27, 2016 11:54 a.m.
WINDOW ROCK, Ariz. — On Sept. 19, the Law and Order Committee (LOC) received a report from the Navajo Nation Division of Public Safety (NNDPS) regarding salary adjustments and pay scale pertaining to the 638 Contract funding from the Bureau of Indian Affairs (BIA) for Navajo law enforcement officers.

On Aug. 18, the LOC issued a directive to NNDPS to increase the salary for Navajo law enforcement officers.
On. Aug. 23, the committee also requested the Navajo Nation Office of Management and Budget Contracts and Grants section to provide a scope of work on the 638 Contract funding to see if contract funding could be utilized for salary adjustments.
"We need to complete this task as soon as possible. We need to meet with the BIA with all proposed adjustments so this initiative can move forward. I would like to see our officers with a pay raise in the next payroll period," said LOC member Council Delegate Kee Allen Begay, Jr. (Low Mountain, Many Farms, Nazlini, Tachee/Blue Gap, Tselani/Cottonwood).
On June 9, the committee received a report from NNDPS that showed that Navajo public safety employees receive lower salaries compared to other tribal, county, state, and federal public safety personnel.
According to the NNDPS executive Director Jesse Delmar, a total of $4.5 million is available from FY2016 638 Contract funding to potentially cover the cost of salary adjustments for police officers.Legislation to support salary adjustments for Navajo law enforcement officers would also be needed, added Delmar.
LOC chair Council Delegate Edmund Yazzie (Churchrock, Iyanbito, Mariano Lake, Pinedale, Smith Lake, Thoreau) stated that the correct salary adjustment numbers would be needed for the legislation and the salary adjustment would need to be consistent at NNDPS and Navajo Nation Department of Personnel.
"The two departments need to come together and present the same numbers. Once the committee receives the correct numbers, the committee will sponsor legislation to support the salary adjustments. We need accurate salary numbers by today," stated Delegate Yazzie.
Navajo Nation Police Department chief of police Phillip B. Francisco stated that the number of years employed needs to be considered when salary adjustments are proposed. Police officers who served many years should receive higher salaries than officers who are new to the force, added Francisco.
Delegate Begay added that the committee and NNDPS need to revisit the BIA as soon as possible to discuss the pay raise request and to discuss how the BIA can cover the recurring cost of the proposed pay raises in the future. The scope of work on the 638 Contract funding from NNOMB and the proposed legislation would further justify the salary adjustments, added Delegate Begay.
The Law and Order Committee approved the report with a 4-0 vote.
More information and news on the latest legislative branch activities is available at www.navajonationcouncil.org or on Facebook and Twitter, keywords: Navajo Nation Council