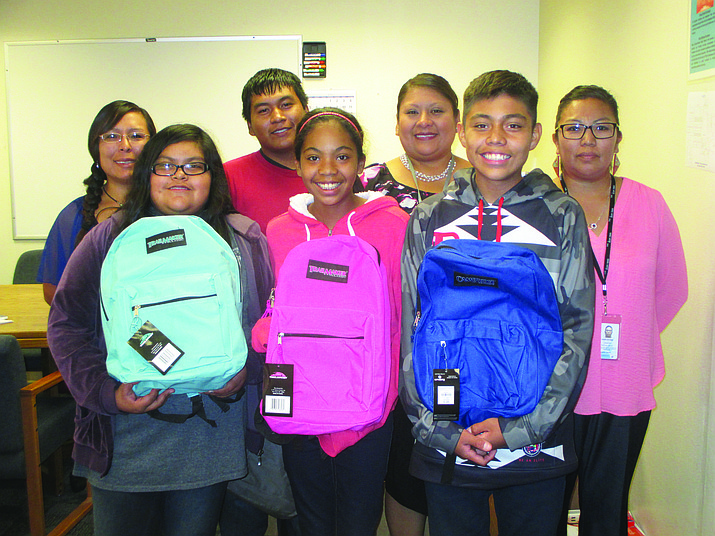 Originally Published: September 13, 2016 1:03 p.m.
POLACCA, Ariz. — Around 180 Hopi Junior High students received backpacks filled with supplies thanks to the Chandler non-profit called Make an Investment in Love and Kindness (MILK) Aug. 24.
Anna Saufkie, executive secretary for the Hopi vice chairman's office, and Dawn Keevama, receptionist for the Hopi vice chairman's office, delivered the backpacks  to the students. Hopi Junior High Lead Teacher Lucille Sidney praised the donations.
Saufkie said that MILK donated backpacks with supplies to some of the elementary schools as well. This year they also donated backpacks to the special education students at the area elementary schools.
Saufkie said Eva Sekayumptewa, director of social services for the Hopi Tribe, makes sure that foster children get clothing, household needs and hygiene supplies.
Saufkie said MILK also donates backpacks to tribes in the Phoenix area.