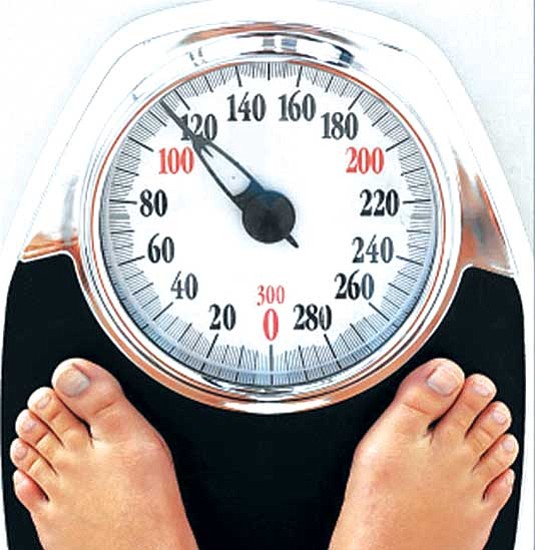 Originally Published: February 16, 2010 4:31 p.m.
Many of us made New Years resolutions about a month and a half ago, promising ourselves that we would quit smoking, get out of debt, become more organized or to exercise more and lose weight. But how many of us have actually kept those promises?
For a lot of people, such resolutions are difficult to keep. For example, losing weight. It's very easy to "fall off the wagon" when it comes to eating right because there's so much out there to eat and drink that isn't very good for us. All someone has to say is, "Hey, let's go grab a burger!" and you're out the door without thinking twice. Likewise, we may become remiss in our daily exercise habits. After all, choosing between relaxing on the couch after a long, hard day of work with a big glass of soda or exercising is pretty much like choosing between heaven and hell, especially if you don't have anyone to kick you off the couch.
But such is the life of a mentally active, yet physically inactive managing editor. For the past several years, I slowly became a victim of my own negligence - and to a certain degree, laziness - which ultimately resulted in quite an epiphany for me late last year.
Weight has always been an issue for me, as much as it is for a number of Native Americans. Statistically, Native Americans have always been more prone to diabetes and other related illnesses as a result of being overweight, and I was no different. I never considered myself to be at risk since for the most part, I felt fine, although I've known for years that I was overweight. However, it took a very serious reality check for me to finally come to terms with what I knew I had to do.
Back in October or November of last year, I had a checkup with my doctor, and I was more than prepared to hear the usual speech from him about how I was overweight and pre-diabetic with borderline high blood pressure. After all, it's the same thing he'd been telling me for the past three or four years. But after looking at my vital signs, my doctor said something to me that I'll never forget. He told me that my blood pressure was rather high, and then he asked me how I would feel if he were to put me on blood pressure medication.
Those words rendered me speechless. Stunned would probably be a better word. As I sat there, I started thinking about all the people in my life - mostly relatives - who were either taking various medications just to get through the day, or who had to go through dialysis, or who had limbs amputated due to complications from diabetes. I thought to myself, "I'm in my late 30s. I shouldn't have to be taking medication just to survive!" It was at that particular moment that I made up my mind to start living a healthier lifestyle, and so my long hard journey began on Jan. 1 when I promised myself that I would lose at least 40 pounds by my birthday.
For a lot of people, switching to a healthier lifestyle doesn't have to be quite so dramatic as my own personal experience. All it takes is a little bit of willpower...okay, it takes a lot of willpower, plus the desire to succeed. Making such a change in your life isn't always easy, but in the end, it will all be worth it.
So if there is anyone out there who may be at the same crossroads as I am and struggling with weight issues, I would encourage you not to give up. The only thing you have to lose is a few pounds, and what you gain in return is not only better health, but a much longer, happier life.
Over the next few months, I will be keeping everyone updated on my progress on my blog at www.nhonews.com. Wish me luck!