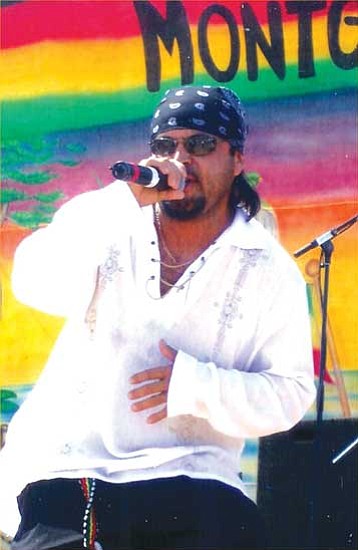 Originally Published: February 16, 2010 3:21 p.m.
PHOENIX, Ariz. - A special benefit concert for victims of the Haiti earthquakes and also for Arizona Native reservation storm victims will be held at the Hard Rock Café in Phoenix. The price is only $10 per person, all ages.
The special concert will feature Hopi's own Casper and the Mighty 602 Band along with Keith Secola and Friends on Thursday, Feb. 18. Doors open at 7 p.m. with the concert starting at 9 p.m. The first 100 paid patrons will receive a free Casper CD.
Casper and Keith Secola, two of Native America's most outstanding contemporary musicians, will headline a show that will also feature Grammy winning musician Micki Free as its evening host.
Casper and Secola were the first two musicians that Tina Osceola of the First American Music and Entertainment Company thought of to perform as she became proactive about wanting to help the people of Haiti in a post relief effort by raising funds to rebuild educational facilities for Haitian students.
Osceola also wanted to help Native American people in Arizona who were also hard hit by the recent severe winter storms and thought if enough money could be raised, that both Native reservation roads and homes that had structural damage could possibly be funded.
Osceola went to the Seminole Indian Tribe in Florida to ask permission to use the Phoenix Hard Rock as the fundraising venue, since the Seminole Indian Tribe is the owner of all the Hard Rock Cafe-Clubs, except for the one in Las Vegas, Nev. She felt this would provide a perfect backdrop for such a spectacular fundraiser.
The price of admission also gives the patron a chance to win a raffle ticket worth $500 or an all expense paid trip to the Seminole Hard Rock in Ft. Lauderdale, Fla. or a dinner for four at the Phoenix Hard Rock.
In a phone interview, Casper commented, "It's a chance for both Keith, myself and our band members, to help out Tina with her idea to support a post relief rebuilding effort for the people of Haiti by assisting in rebuilding their schools. Quite a few of my own relatives at Hopi also let me know how severely they had been hit by the recent snowstorms and how much damage it did in the way of flooding and mud and endangering their livestock and farm areas."
"If we can help in this small way to bring not only a special musical event for a great evening of entertainment and also raise money for a really, really good cause, then I am happy to help out. It's gonna be a great show," Casper concluded.