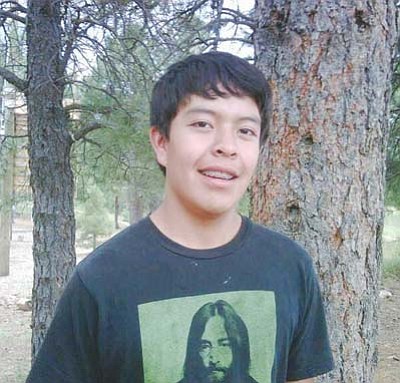 Originally Published: August 24, 2010 4:39 p.m.
FLAGSTAFF, Ariz. - Last month, the Coconino County Health Department (CCHD) Native Life Youth Coalition attended the 2010 Tobacco Youth Premiere Event held at Northern Arizona University. The Native Life Youth Coalition is part of the CCHD Tobacco Use Prevention Program and works to educate and bring awareness about tobacco and alcohol abuse among youth and Native Americans. Over 200 teenagers from across the state attended the two-day event sponsored by the Arizona Department of Health Services (ADHS) Bureau of Tobacco and Chronic Disease.
As part of the event, participants were asked to develop their own advertisements depicting the dangers of tobacco consumption and communicating the tobacco prevention message to their peers. Participants entered into five categories: comedy, drama, action/suspense, animation and music. Entrants had to be between the ages of 13-17, be Arizona residents, and create a video between 30 seconds and three minutes.
Shonto Greyeyes, a member of the CCHD Native Life group in Flagstaff, was selected as the music grand prize winner. His video incorporated an original score, listed tobacco facts related to teen usage, smoking related consequences and how difficult quitting can be. His winning video can be seen at www.youtube.com/watch?v=8wZdHMsbCKA.
All video contest grand prize winners were invited to attend the premiere event where their video was shown live before the conference. Shonto's video was met with cheering and applause by his peers indicating that it was indeed powerful and captivating. In keeping with a youth lead movement, youth created videos from the contest may be used as part of the third wave of ADHS Venomocity ad campaign.
The Native Life Youth Coalition has been very active in the community. Some of their projects include a cigarette butt pick-up at Wheeler Park, wood chopping and house cleaning for families in need, picking up trash around Flagstaff in various locations, and performing a Tobacco Play for Killip and Thomas Elementary School students.
For more information on the CCHD Native Life Youth coalition, please call the Coconino County Health Department at
(928) 679-7264.