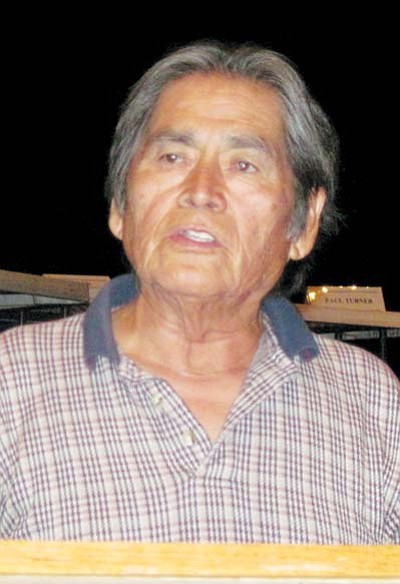 Originally Published: August 3, 2010 11:16 a.m.
FLAGSTAFF, Ariz. - In a final vote of 5 to 4, the Flagstaff Water Commission voted to make a formal recommendation to the Flagstaff City Council later this month to approve the sale of either fresh drinking water or reclaimed wastewater for artificial snowmaking use. The pumped water for the snowmaking venture would tie in from Thorpe Park and could possibly start as soon as 2011.
While the Commission can make its recommendation to the Flagstaff City Council, the Council is not bound by this recommendation and they will have the final say. The other option is that the Council could refer the decision back to the Department of Agriculture.
Eric Borowsky, owner of Snowbowl, and general manager J.R. Murray were both at the hearing last Thursday at Sinagua High School. They made a presentation on how they feel Snowbowl benefits Flagstaff in the way of jobs, tourist trade and health.
Borowsky stated that the lawsuit filed by six tribes and three environmental groups had slowed down his original idea of expansion. He also mentioned that secret negotiations never took place, but he did admit to the attending crowd that there were "confidential discussions" over the past two years between interested parties.
Borowsky's big selling point was that the federal government has funds to help out with water projects such as this, citing reservation projects like the one at Moencopi/Tuba City and Window Rock.
However, the major difference between the Snowbowl proposal and these reservation projects are that the reservation projects were for water use for human consumption and not for recreation and private financial gain.
Another benefit, according to Borowsky, is that local fire fighting efforts could be supplemented by snowmaking equipment in times of need.
The Hopi Tribe was formally represented at the hearing by Vice Chairman Herman Honanie, who reiterated that snowmaking in any form was completely unacceptable. He reminded the Commission that Hopis make a substantial economic contribution to the city of Flagstaff through everyday purchases, including vehicle and local home-buying property purchases.
Some of the most compelling testimony against the snowmaking venture came from Vernon Masayesva and Ben Nuvamsa.
Masayesva felt the hearing forum was biased and too strictly structured, in that one could only voice an opinion about using fresh or reclaimed water and nothing outside of that.
"This last decision to allow snowmaking has angered tribal people, but what I see is that it's given us the opportunity to discuss the fifth world of the Hopi people. Why don't we use these gifts of communication and imagination to work together? We are all privileged to be here. I can see an educational and cultural center at the base of this mountain to show how sacred it is, and how we can all respect and communicate that to the entire world," he stated.
Nuvamsa added, "Let's talk economics. The Hopis and Navajos spend lots of their working dollars in Flagstaff. The Red Gap Ranch was also supposed to be for domestic use, but it will again be water piped through Hopi and Navajo lands. We are also talking about contracts. The old water commission contract is now null and void and is not binding. There are no obligations to further this project that is only going to benefit one person. Hopis are also land stewards, and we have a covenant to carry out that responsibility to Maasau and protecting this mountain is part of that covenant."
Local community members also spoke about the project. Flagstaff resident Peggy Sheldon said, "I hope everyone here tonight is thinking about the seven generations behind and the seven generations to come. Our water is precious and we need to be thinking about what that really means - not for recreation, not for personal profit, but for survival."
The five votes in favor of the formal recommendation were Patrick Hurley, Jeff Ovarits, Dick Kersey, Dan Burke and Paul Turner. The four members voting against were Hanna Cortner, Bob Shinham, Lindsay Wagner and John Nowakowski.