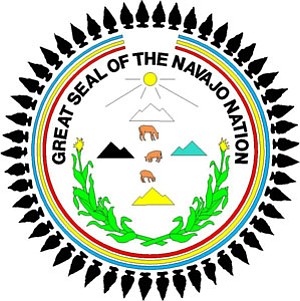 Originally Published: September 2, 2008 4:14 p.m.
Now that the kids are back in school and summer is winding down, you might be one of those people thinking to yourself, "OK, what am I supposed to do now?" If you're one of those people wondering what you're going to do with all this newfound time on your hands, you're in luck!
The Navajo Nation Department of Tourism is launching their "Discover Navajo in the Fall" initiative, which allows visitors to travel throughout the Navajo Nation to partake in various activities and enjoy the cool weather all across the Navajo Nation. Many of these locations are only a few hours drive from Phoenix, but are worlds away once you arrive. Visitors will have a chance to sample traditional Navajo food, see powwow dancers, enjoy traditional Navajo music, and learn about the Navajo ways at a number of fall festivals in Window Rock and Tuba City. Fall is a beautiful time to enjoy a few Navajo parks including Canyon de Chelly where the trees begin to show fall colors in September.
The following is a brief listing of upcoming events coming up in the next couple of months:
• 62nd Annual Navajo Nation Fair; Sept. 2-7 in Window Rock
The Navajo Nation Fair features Navajo agriculture, fine arts and crafts, cultural entertainment, powwows, song and dance, Indian rodeo, parade, concerts, free public barbeque and amusement rides. Window Rock bustles with excitement during this time. Vendors are set up everywhere selling arts and crafts, steamed corn, mutton stew and Navajo burgers. For more information, visit www.navajonationfair.com.
• Navajo Nation Museum new exhibit, "Hózhóogo 'liná: A Beautiful Life;" Window Rock
The Navajo Nation Museum opened the new exhibit, "Hózhóogo 'liná: A Beautiful Life," on Sept. 1. The exhibit features the work of Eli Secody, a Navajo award-winning singer and songwriter. Two other exhibits are also on display: The Navajo Creation Story and Our Stories from the Long Walk. For more information, call (928) 871-7941.
• 40th Annual To' Nanees' Dizi' Diné Fair; October 9-12 in Tuba City
To' Nanees' Dizi' is the Navajo name for Tuba City and means Tangled Water. Diné is the name the Navajo call themselves and means The People. In October, the season has changed for the Navajo and it is now time for Yei Bi Cheii ceremonies. At this fair there will be more opportunities to see Native culture, including a baby contest, song and dance, powwow, Miss Western Navajo pageant, arts and crafts and a parade. Other events include the mudbog, rodeo, Chili Cookoff, Kids' Day, Elderfest, carnival, concert, country/western dances and a basketball tournament. For more information, call (928) 283-3284.
While in Tuba City, visit the Explore Navajo Interactive Museum, which features a traditional Navajo hogan (home) and Navajo stories of creation. Your Navajo escort will help you understand the exhibits of Navajo culture, traditions, family systems and more. This is the perfect place to begin your visit to the Navajo Nation. Just a few short steps away, the Navajo Code Talkers Museum has actual gear used in battle, exceptional photos and a film you can watch about the Code Talkers. For more information, visit
www.explorenavajo.com.
• Autumn on the Navajo Nation; end of September through mid-October, Canyon de Chelly National Monument
This is the perfect time to visit Canyon de Chelly. The cottonwoods in the canyon are golden and it's a time like no other. Check with the visitor center for the perfect time to plan your getaway. For more information, call (928) 674-5500 or visit www.nps/cach.
The colors are also beautiful traveling the northern pass through the Lukachukai Mountains (Buffalo Pass - IR 13) between IR 12 at Lukachukai to just south of Shiprock Peak at Hwy. 491. This drive will almost offer a guarantee at seeing wildlife- at least a doe or two watching from the side of the road. Contrary to some maps, the road is newly paved. It is steep with sharp curves so take your time and use your low gears when you're descending. There's a little trading post/grocery store in Lukachukai to pick up refreshments or check out arts and crafts. They also have the latest in cradleboards. For more information, contact the Totsoh Trading Post at (928) 787-2281.
For general information about visiting the Navajo Nation, contact the Navajo Nation Tourism Department at (928) 810-8501 or visit their Web site at www.DiscoverNavajo.com.