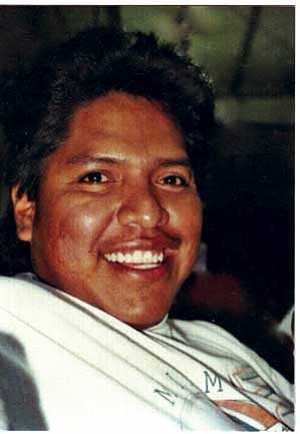 Originally Published: March 18, 2008 5:45 p.m.
Kenneth Silas Lee, age 39, died suddenly on March 10. He was born in Tuba City and graduated from Tuba City High School in 1986. Shortly thereafter, he moved to Flagstaff where he met his wife Alice. In 1990 they moved to Grand Canyon where he met and made many friends. In 1994 he moved his family back to Flagstaff where he had been a resident with his wife and their three children, Shaun, Michael and Sierra.
His favorite hobbies were camping and fishing, but he also had a passion for disc golfing, softball, and spending time with his family. His services to the Grand Canyon and Flagstaff Community included being a fuel technician for Grand Canyon Airlines and an electrician and traffic signal technician for the Arizona Department of Transportation for the past nine years.
His sense of humor and artistic creativity were vast and very unique. His giving spirit and his incredible enthusiasm for life was contagious as he touched so many hearts during his life. He will always be remembered as a hero to his daughter, a shining example of a father to his boys, and the everlasting love to his wife. He is loved by all and will be dearly missed.
Funeral services were held March 14 at the Trinity Heights Church. There will be a Celebration of Life memorial for all family and friends which will be announced at a later date. In lieu of flowers, donations can be made to an account set up for his children at Arizona State Credit Union under the Kenneth Lee Memorial Fund.
More like this story