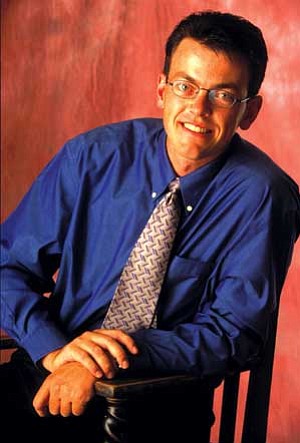 Originally Published: January 16, 2008 11:35 a.m.
FLAGSTAFF - Northern Arizona resident and business owner Preston Korn has announced that he will seek the opportunity to represent Arizona's First Congressional District.
Korn decided to run for the office because he felt that "we have to change who we're sending to Congress if we are truly going to solve our nation's problems."
He added, "If we continue to send people to Washington who care more about staying in office ... rather than the next generation and honestly pursuing solutions to challenges, we will continue down a dangerous path which leads away from liberty."
Having been a resident of Northern Arizona for 14 years, Korn understands that the health of this district is being largely affected by the culture of corruption in Washington.
As a father, Preston is also very concerned about how the decisions made today will affect our children. He believes Washington is mortgaging our children's future and legislating away our freedoms.
Rather than hoping Washington will fix itself, Preston has decided to take action in order to positively affect our future generations.
To learn more about Preston Korn, visit www.prestonkorn.com or call 1-877-564-5028.
More like this story