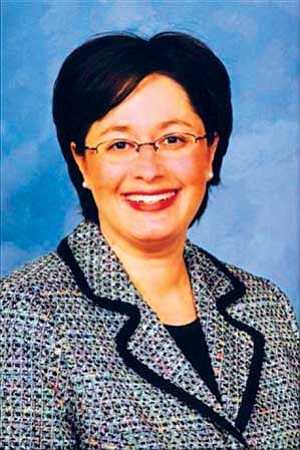 Originally Published: January 16, 2008 11:38 a.m.
FLAGSTAFF - City of Flagstaff mayoral candidate Sara Presler-Hoefle turned in her petitions Dec. 9 to the Flagstaff city clerk with a total of 730 signatures. In her campaign to become the mayor of Flagstaff, Presler-Hoefle is focusing on three major areas she feels will improve the quality of life for Flagstaff citizens:
• Return the middle class to Flagstaff by recruiting companies with better paying jobs;
• Preserve the Flagstaff everyone loves by growing and building in an environmentally friendly way-something that can be achieved by offering building incentives while simultaneously raising the standards;
• Ensure fair and effective governmental processes for all citizens of Flagstaff.
Other key areas Presler-Hoefle intends to address as mayor include investing in our children and youth with a focus on education and family support; housing issues utilizing community partnerships; prioritizing artistic and cultural events, addressing Flagstaff's high crime rate; and the creation of new City court space.
Presler-Hoefle is currently employed as a public defense attorney and has represented the needs of children, the mentally ill, and low-income criminal clients. She also teaches business law and ethics at Northern Arizona University.
"I am an energetic, positive Flagstaff professional, and my husband Scott and I truly love this community," Presler-Hoefle said. "I am excited to tackle the issues facing this community by progressively working together with City officials, staff and the residents of Flagstaff."
For more information, call Sara Presler-Hoefle at (928) 214-8038, or visit www.saraformayor.com.
More like this story