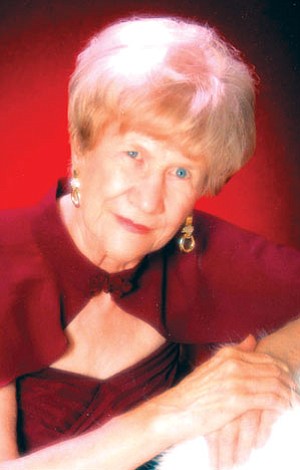 Originally Published: January 9, 2008 1:11 p.m.
JANESVILLE, Wis. - Ann M. Carlson, age 83, of Janesville, died Saturday, Dec. 29, 2007, at St. Elizabeth Nursing Home. She was born in Black River Falls on March 8, 1924. Carlson was the daughter of Lyle and Lurline (Dalrymple) Cooper and received her nursing degree from the University of Minnesota.
Ann married John M. Carlson on June 19, 1948 in Chapel at the University of Minnesota. He preceded her in death on July 22, 1970. She worked at Mercy Hospital where she was the director of staff development and later for Rock County Hospital, Rock Haven, Cedar Crest Health Care Center, Janesville Health Care Center, and the Chinle Nursing Home as the director of nursing.
She had resided in Janesville since the late 1950s, though she spent many years in Chinle working with the Navajo Nation. She was a member of Christ Presbyterian Church, and a former member of Richmond United Methodist Church. Ann loved to read and most enjoyed her time spent with the Navajo Nation. She traveled all over Arizona with Ed, her Navajo friend, on a motorcyle.
Ann is survived by her two children, Barbara (Michael) Canik of Janesville, and John (Lori) Carlson of Tucson; six grandchildren: Ryan Carlson, Trevor Carlson, Alexia (Jacob) McAllister, Kelsey Carlson, John (Lola) Canik, and Melinda (Ron) Zupinski; two great grandchildren: Nicholas and Jillian Zupinski; a sister, Ruth (Lowell) Wilson of Whitewater Lake, and numerous nieces and nephews. She was preceded in death by her parents, husband, and two brothers Edward and Harold Cooper.
Funeral services were held Thursday, Jan. 3 at Christ Presbyterian Church with Rev. David King officiating. Entombment followed in Milton Lawns Memorial Park. Memorials may be made to St. Elizabeth Home. Schneider Apfel Schneider and Schneider Funeral Home assisted the family. For online obituary and registry visit www.schneiderfuneraldirectors.com.
More like this story