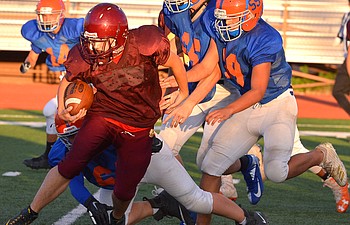 The Winslow Bulldogs scrimmaged the Chino Valley Cougars Aug. 15 in Winslow.
August 20, 2019
For months the Navajo Nation Council has debated the fate of a proposed 2019 Navajo Nation Energy Policy.
August 20, 2019
NDOT, Apache County District 2 and community of Beshbito came together to celebrate the completion of a three-mile road resurfacing project for Navajo Route 9056 in Beshbito Aug. 8.
August 20, 2019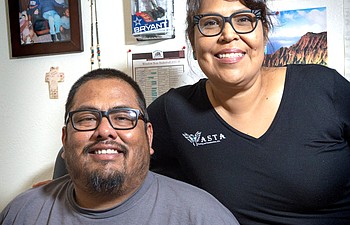 The Navajo Hopi Observer stopped in to talk to Tim and Tanya Young, owners of ASTA construction to ask about life and business in Winslow.
August 20, 2019